CityNews – Tourists now can visit Wat Rong Khun after its creator Ajarn Chalermchai determined that the temple was fit for visitors.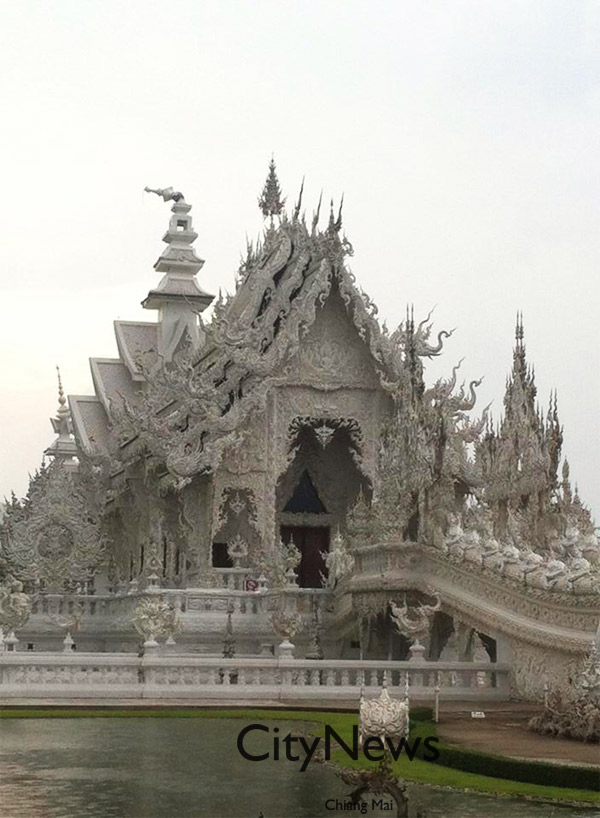 Chalermchai added that visitors can only visit temple's outside area and selected buildings. The exhibition hall and toilets will be open in two days.
The earthquake and aftershocks caused damage in seven districts in Chiang Rai: Phan, Mae Lao, Mae Saui, Meung, Wiengchai, Pa Dhet and Payamengrai.
46 houses were completely destroyed, 6,142 houses received minor damage, 63 temples were damaged, as were 46 schools, 31 government offices, one hotel, four bridges, five roads, one community building, and one water pipe. One died, and 23 were injured as a result of the earthquake.