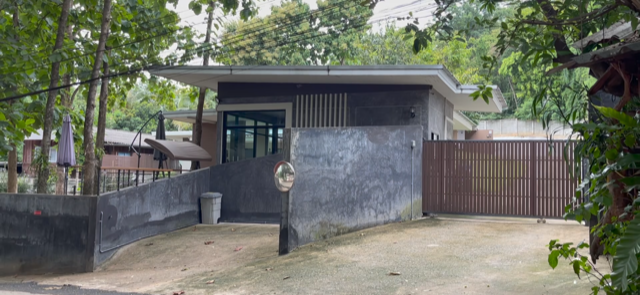 Officials from Doi Suthep-Pui National Park yesterday inspected a new high end residential estate behind Chiang Mai University following complaints and questions as to whether these houses were built legally.
Two large houses in a compound with a café in front were being inspected. According to local villagers, this property, which abuts Chiang Mai Zoo to the back, used to have a derelict old house sitting on it.
It was only four years ago when construction began on the two large houses and café and villagers are concerned as to the legality of the construction.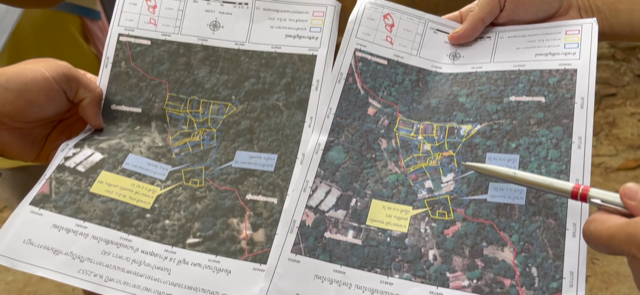 There has been an ongoing skirmish between villagers and the owner of the property as villagers have attempted to sue the property owners multiple times, for cutting down large trees to encroachment.
Villagers claim that the property is owned by a high level member of government and say that they need to ensure that no one is acting illegally as in 1998 a new law came out to forbid any building without permission on national park land.
Officials say that they will put the matter into the process of law, but warn villagers that this is a complex matter which may take some time.