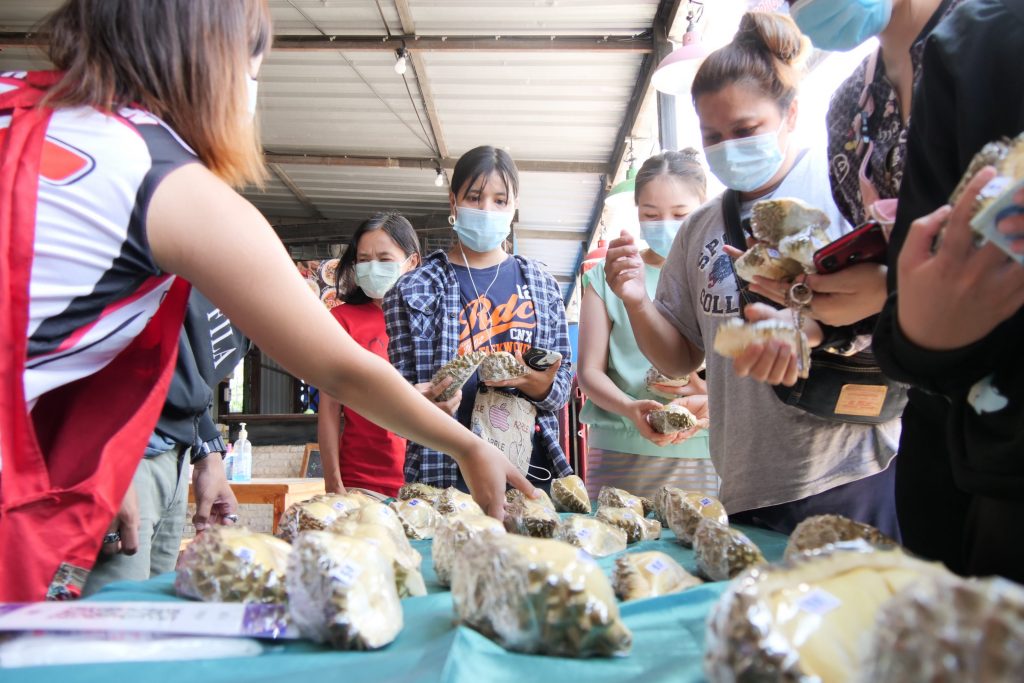 There are queues of people lining up daily in front of Yam Ee-Aw restaurant in Chang Puak, waiting to buy 5 baht wedges of durian, now tis the season.
Each wedge of durian is sold for five or ten baht at the cheapest, and up to hundreds for the most expensive.
But it is for the five baht wedges that many people are waiting in line for, giving many people a chance to taste their beloved fruit for a fraction of the price of purchasing an entire durian.
Atittaya Yamsuan, the vendor, told CityNews that she used to sell grilled intestines at various pop up markets, but now that they are closed she has had to find a new revenue stream.
Seeing that there is a trend on social media to sell smaller packages of durians she decided to try it herself.
"I just wanted to sell something that people can afford while having just enough to survive on," she said. "Since opening five days ago I am now selling up to 100-200 kg of durian a day," she beamed. "It all goes in just under three hours!"