CityNews – An unidentified man was found at the base of an 8-storey apartment building in Chang Pueak in what has been described as a 'mysterious suicide.'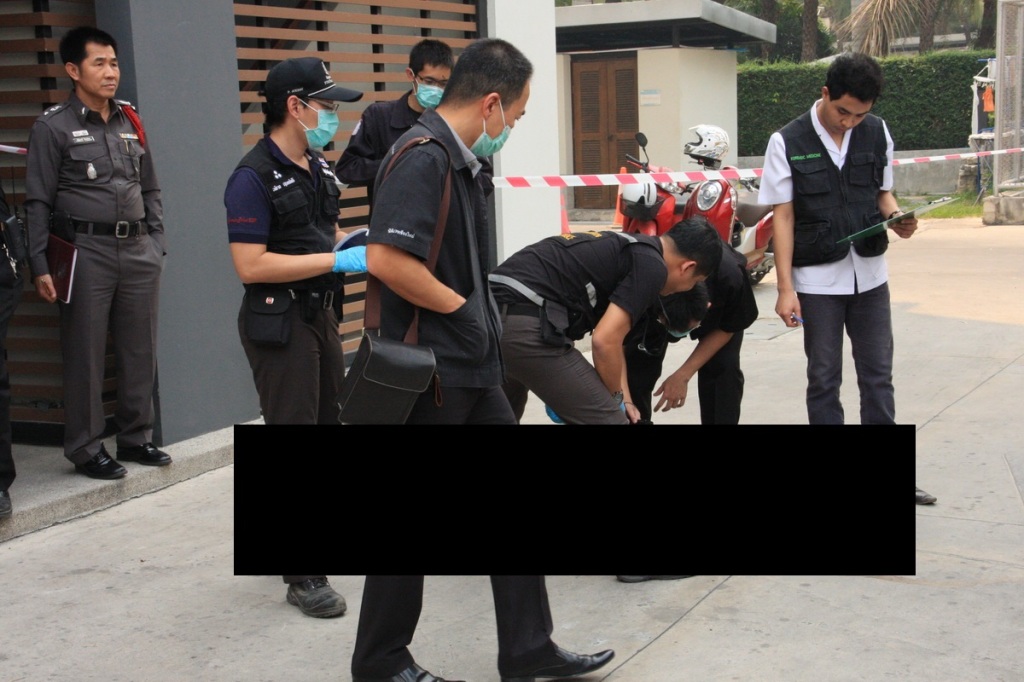 The man, aged around 25-30 years old had no documents or ID on his person. Several social sites have named him only as "M", but this is yet to be confirmed.
Police discovered a broken mobile phone and one slipper next to the body, with the other slipper on a balcony on the second floor.
According to the apartment's security guard, the man entered the apartment at around 10.30. He was unknown to the guard but did not look suspicious.
15 minutes later he heard a loud thud at the back of the apartment and went to investigate. He found the body of the man who was already dead.
According to CCTV footage, the man could not enter the apartment as he had no keycard. However, when some other residents were leaving, he made his way into the apartment, took the lift to the 8th floor and jumped out of the window.
What caused the man to jump out of the window is still unknown.
The body was taken to Maharaj Nakorn Chiang Mai for an autopsy.
UPDATE: The man has been identified as 26-year-old Watcharapol Promchumphu from Lamphun. It is believed he committed suicide after being diagnosed with a chronic sexual infection.