CityNews – Chiang Mai's Immigration police arrested 20 Cambodian monks who allegedly had been staying in Ban Pa Bong Cemetery illegally.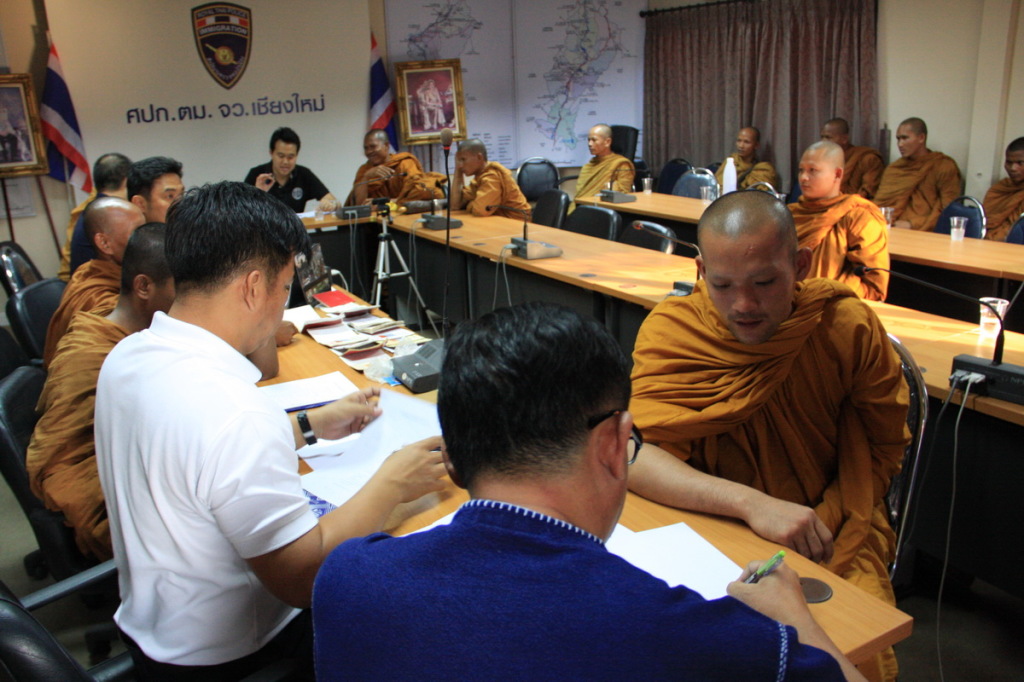 The police were tipped off by local residents from Sarapee who urged police to examine the immigration status of the monks who collected alms and money from villagers every morning.
All 20 monks were undocumented.
The Cambodian monks, who couldn't speak much Thai, told police they travelled along the borders of Sa Kaeo province before entering the kingdom, before using Thailand's free rail travel for monks to travel to Chiang Mai.
The monks have been asked to disrobe so they can be formally arrested. If they refuse to disrobe they will be sent back to Cambodia and blacklisted in Thailand.