CityNews – On 24th May, two students from Prince Royal's College and Chiang Mai Vocational School drowned after playing at a man-made canyon in Hangdong.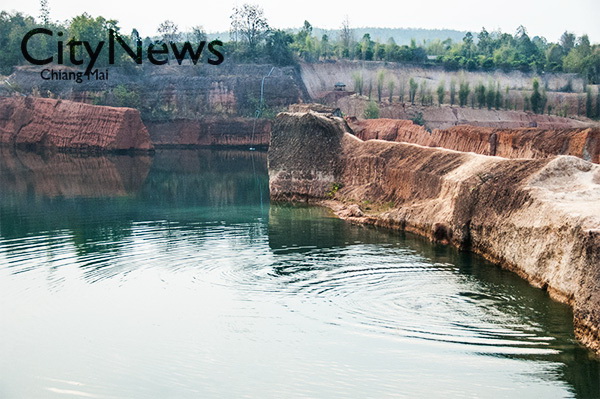 The canyon has become popular with locals wanting a swim
The police arrived at the seven rai canyon with a rescue team. It took two hours to retrieve the two dead bodies of Chanchai Supalert (17), and Saknarin Boonpornprasert (17) from the water.
Police found out that six boys had gone to the canyon in the early morning of May 24th after walking to Doi Suthep temple to celebrate Visakha Bucha Day.
The surviving four boys told police that all the friends jumped into the water. They swam out and then swim back towards the side of the canyon. They explained that Saknarin had panicked and tried to grab Chanchai. The two boys then both went under the water. The friends could only watch from the side as the two boys disappeared.