CityNews – Sankampaeng police station confirmed that at 6 a.m. on 18th March on the Donjan–Mae On ring-road a 40-50 year old man (name unknown) had been killed when his bicycle was hit by a black Toyota pick-pick (Chiang Rai licence plate). The driver of the pick-up was Pakkawath Yindee (21).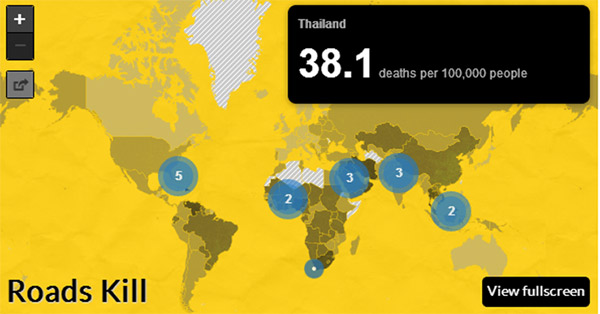 Thailand is often ranked the second most dangerous country in the world to drive
In another incident on the same road that same night a six-wheel truck smashed into Chatsuda Pissamai (31) as she drove her Honda Wave. She died at the scene.