CityNews – On 10th May, at 9 a.m. Police Region 5 held a press conference after they arrested Supakorn Naju and Akui Jaeta and seized 14,400 orange amphetamine pills, an Isuzu truck, a motorbike, gold necklaces, gold bracelets, five gold rings and bank books.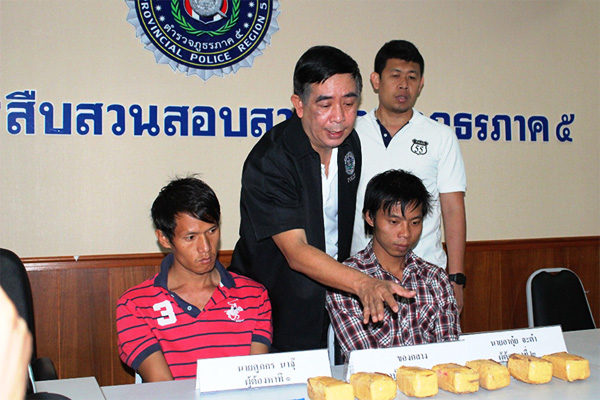 The police told the press that on 8th May they tried to buy 400 amphetamine pills from the pair in a sting operation. An appointment was made at a Pretonas petrol station next to Wat Jed Yod. When the two men handed the police all the pills, the police revealed themselves and arrested them. After a further investigation police found another 14,000 amphetamine pills at their shared room, under the bed.
The pair told police that they had been dealing drugs for a long time and had made a lot of money from their trade. As soon as they were released from prison after being convicted of drug dealing they immediately started dealing again.