CityNews – Tak officials, including soldiers from the 4th Infantry Regiment Taskforce, rushed to clear the Tak-Mae Sot Road following a truck crash where a large amount of vegetable oil was spilled.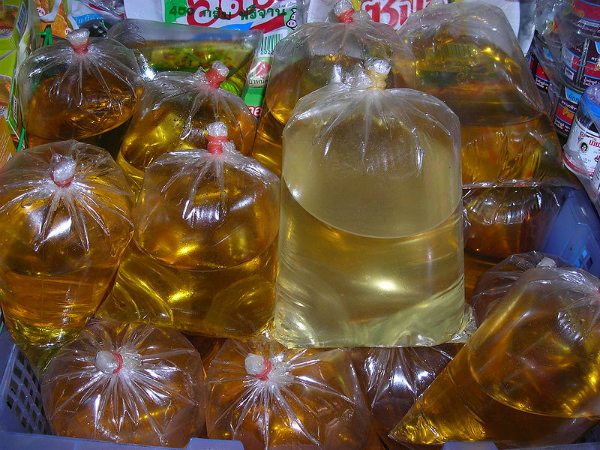 Mmm, healthy.
On Wednesday, 21stMay, the 4th Infantry Regiment Taskforce received a report that an 18-wheeler truck carrying vegetable oil had overturned on Tak–Mae Sot road. The truck was on its way to Myanmar. At the scene of the accident, the police officers found the 18-wheeler truck on its side and its load of vegetable oil covering the road.
The twisty road became significantly more dangerous because of the oil creating a slick surface. Mae Sot soldiers were called in to help cleaning up the spill. The truck driver and his passengers suffered minor injuries.
For photos and story in Thai, visit the Manager.