CityNews – Yesterday evening, March 24, a train and a pick-up truck crashed in Chiang Mai's Sarepee district, killing seven people and injuring one.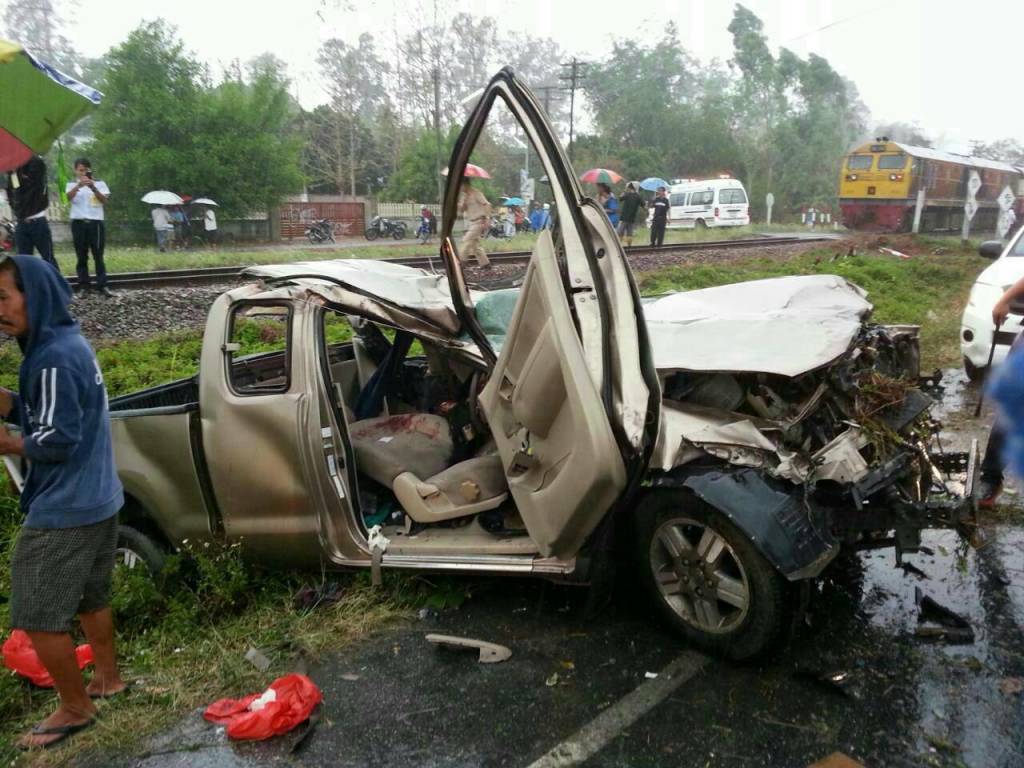 By the time police arrived at the railroad crossing behind Sarapee hospital where the accident occurred, they found the severely damaged pickup truck and seven dead bodies (five males and two females) inside and outside the vehicle.
One other person was found severely injured at the scene and taken to the hospital right away.
The railroad crossing has a light signal, but no barrier. Police point out that the heavy rains occurring at the time of the accident made visibility low.
After inspection, police believe that the train, travelling from Bangkok to Chiang Mai Railway Station, hit the pickup truck when the truck crossed over the barrier and onto the tracks, due perhaps to the fact that the driver could not see the light signal.
According to Sarapeee police, this group of people was labourers working construction in Wat Pak Kong, close to the scene. The police cannot yet identify their nationalities since they didn't find any documents or ID cards with them.