CityNews – Chiang Mai Night Safari will put on a Tiger Show for the next month.The show will feature three Bengal tigers: Justin, Messy and Meya. There will also be a lion in the show named Rambo.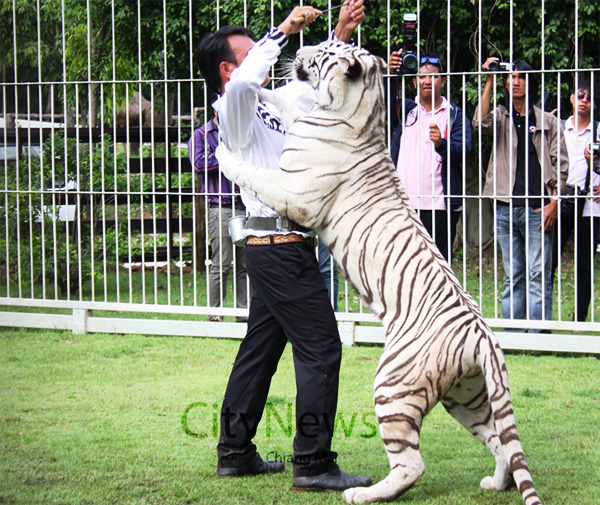 The animals will do various tricks such as show-jumping, walking across people, and even Gangnam style dancing.
Show opens on 12th August and runs until 30th September.
5.30-6 p.m. and 7-7.30 p.m. Closed Wednesdays.
No administration fee.