CityNews – Three teenagers have been arrested in Mae Taeng following a series of motorcycle thefts being reported this week.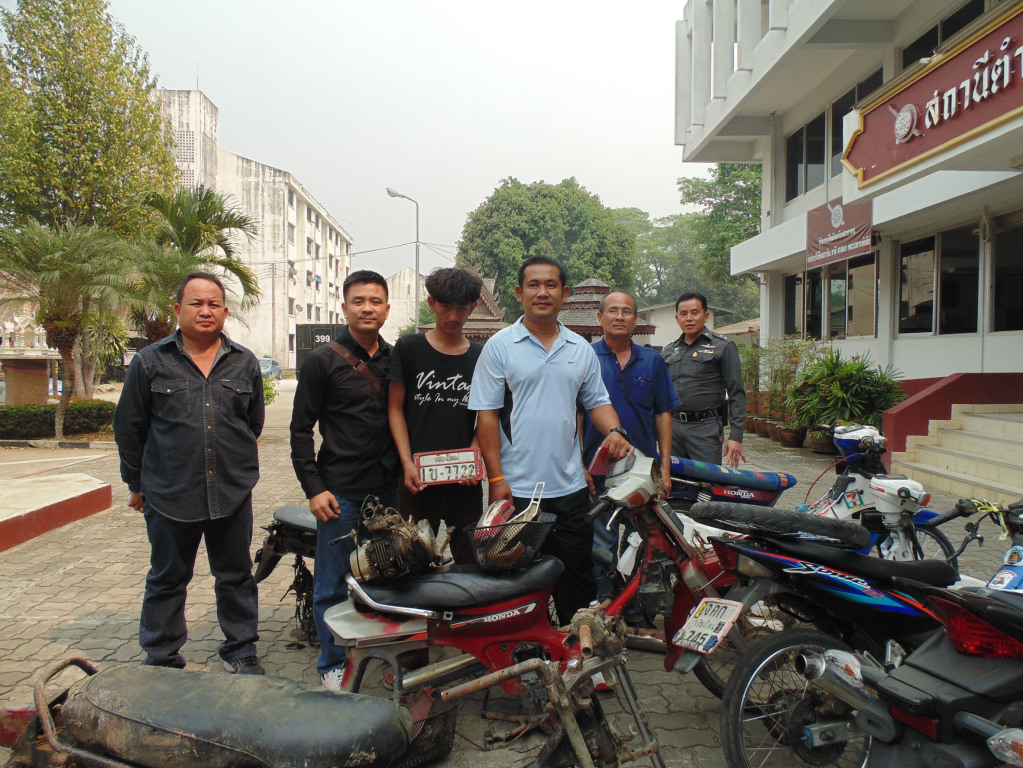 Police finally arrested the suspect, identified as 19-year-old Somchai Sinchao, while he was riding a motorcycle without a license plate or documentation.
He soon confessed that he had stolen the motorcycle and three others that were being stored in a house in San Maha Phon.
Police have successfully seized the other three motorcycles.
Somchai also told the police that he and his two friends, aged 17 and 16, stole two other motorcycles in the same area but had already stripped it for parts and sold them for drugs.
They threw away some unwanted parts of the motorcycle into an irrigation canal in San Maha Phon.
Police have since traced and arrested both of Somchai's friends and all three await prosecution.