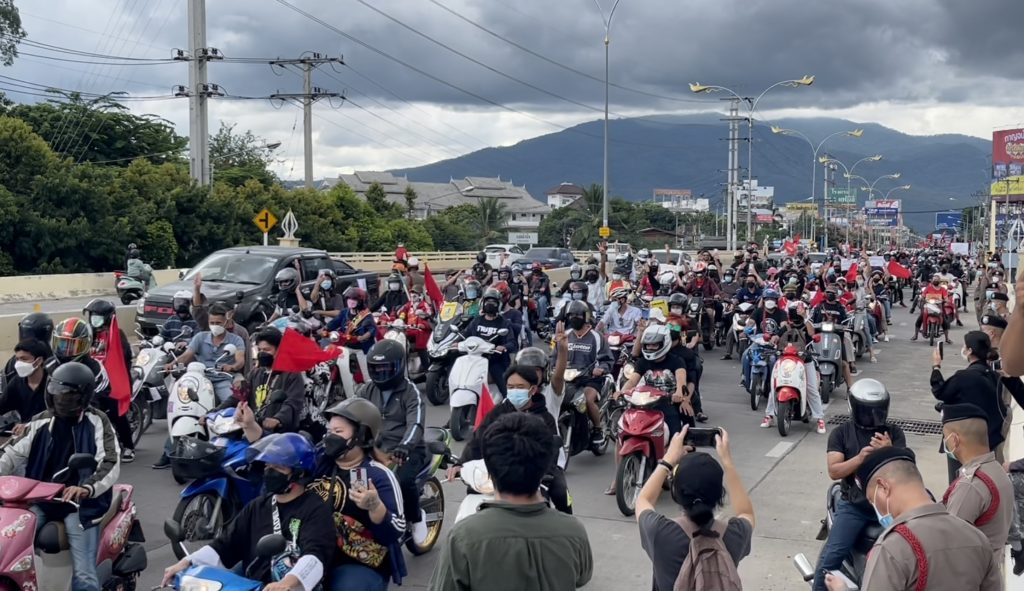 A caravan of vehicles moved from the Chiang Mai-Lampang Road heading towards the Fifth Region Police station on Mahidol Road yesterday, as part of the nationwide Sunday protests against the government which is ramping up each week.
With thousands of people in the caravan, including hundreds of vehicles from both Chiang Mai and Lampang, police set up a barrier in front of the station and posted men to keep the peace.
Once the caravan arrived at the station, protesters began to give speeches and plead with police to stand on the side of the people. Some people drew chalk art and messages on the road and pavements while others threw and stomped on tomatoes in protest to express their solidarity with farmers who were struggling with currently low market prices.
After an hour a representative of the fifth region police came out to talk to the protesters who were refusing to leave, promising to take their message up the chain of command.
By 4.30pm the group had largely dispersed with some heading to the Three Kings Monument to continue their protests.