CityNews – Lt .Gen Preecha Chan-ocha, commander of the 3rd Army Corps, and now commander of the special forest fire and smoke command unit, said that the Royal Thai Army has assigned the 3rd Army Region to set up a special forest fire and smoke command unit for the upcoming 2014 mission to try to prevent forest fires and smog in the north.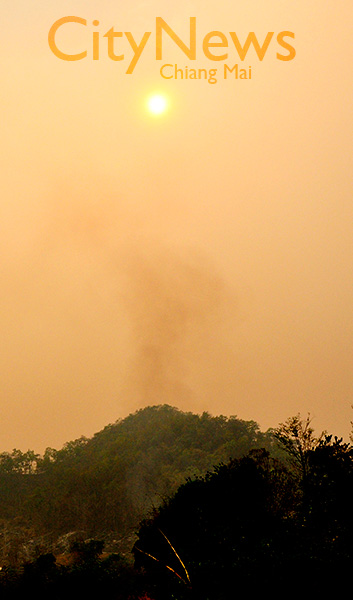 The unit will consist of 100 operation teams from the 8 military units of The Third Army. The mission will begin on December 16th, 2013 and endl April 30th, 2014.
Nine provinces in the northern region each year face smog problems due to forest fire caused mostly by farmers. In many places such as Chiang Mai the city is surrounded by mountains, meaning that smoke collects in a bowl.This crisis has seriously affected people's health, as well as having a negative impact on tourism.
The 100 operation teams in the nine provinces of the upper north, Chiang Mai, Lumphun, Lumpang, Mae Hongson, Phayao, Phrae, Nan, and Tak, will firstly campaign to local people to understand the effects of forest burning. There will be demonstrations on how to stop forest fires; inspections of risk areas; arrests of people who illegally burn; tree planting; forest conservation.