CityNews – The Department of Land Transport is considering banning all double-decker buses from dangerous roads after another accident involving a passenger bus on Monday.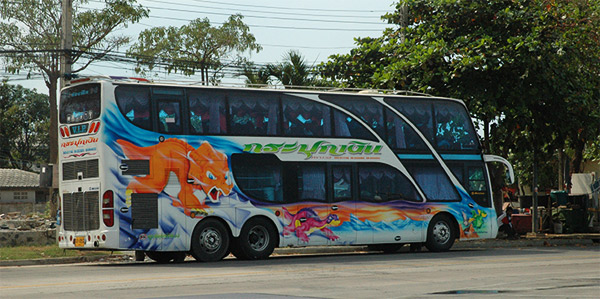 Director-general of the Land Transport Department, Adsathai Ratanadilok na Phuket, has revealed that there are plans for new regulations regarding the prohibition of two storey buses on very windy roads. There are 20,000 of these buses in Thailand, half of which are special charter buses that bring passengers to various destinations.
The bus travelling through Mae Sot district of Tak province lost control and descended into a ravine killing 29 people and injuring 20. Viriya Insurance Company has said that compensations up to 50,000 baht will be paid to all passengers.
Thailand has one of the deadliest roads in the world with 38.1 road deaths per 100,000 people in 2010 according to the World Health Organization.