CityNews – There has been much talk about the air pollution which has exacerbated over the past 12 years into the crisis we all saw earlier this year. Yet inspite of constant seminars, meetings, symposiums and chatter, there has been no discernible progress in dealing with the issue.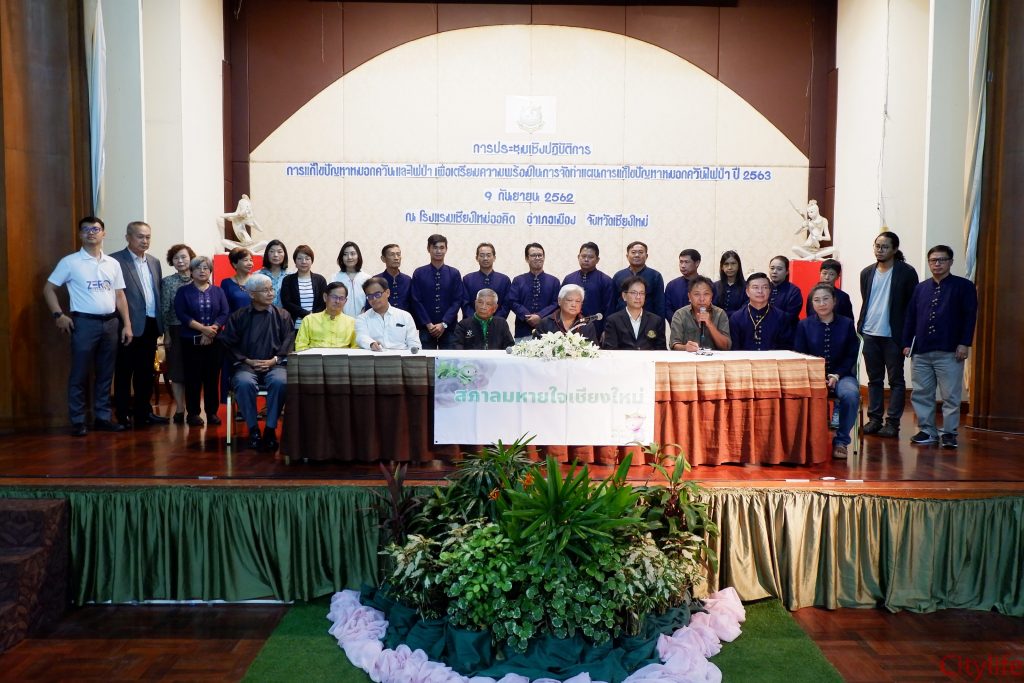 The Chiang Mai Breathe Council has come together today, September 9th, to take leadership on the matter. Comprising the most active members from the private sector, academia, NGOs, government sectors and community leaders, this council aims to become the voice to represent all of our voices. 
During the press announcement today the council said that it had a two-pronged approach to the issue. The first was to get the government on board in terms of funding and changes in law and policy and secondly to create a social movement to raise awareness and to educate. 
The priority of the council is to cut through the conflicting data and self-interest to create a definitive set of standards on air pollution as well as to generate data on the real health risks and threats of the pollution without any pressure of nor consideration for how it will affect tourism. This data, along with solutions, projects and ideas, will be taken to the central government. 
The council will hold its first meeting in the coming weeks and Citylife will report on it. 
If you wish to support the council in any way please fill your data in here It's in Thai, but just put in your info and tell them you want to help. 
https://docs.google.com/forms/d/e/1FAIpQLSdGIddNYjwsVsJN9U0dy_agZRrf9cpOWsxiaGK6zo7qVTsN2g/viewform?fbclid=IwAR0WmIj_M05R5LwTCtandpTsahjRXBAeff82wpAJ8vaa_HRX5ZB91a3CzxM (The form is in Thai, but pretty basic, so ask a friend to help, and members of the council read English.)