CityNews – Water management issues were addressed by the nine heads of state at the Asia-Pacific Summit held yesterday in Chiang Mai. Leaders said an agreement to further cohere collaborations between countries would be the best measure in tackling water crises such as floods and droughts.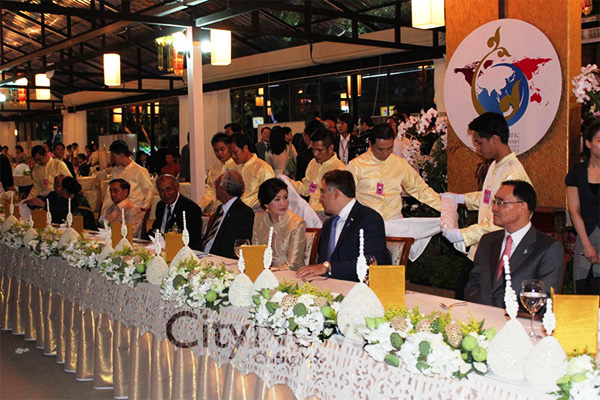 PM Yingluck Shinawatra on the last day of the summit
With the rapidly increasing population in Southeast Asia, millions of residents already dealing with prevention tactics against natural disasters like cyclones and typhoons must also consider safeguards if a sudden flood or drought strikes.
The Bangkok Post wrote that Summit leaders "pledged to prevent these disasters," and expanding water management businesses may be the best option for averting water crises across the region. Sharing resources amongst each other – especially when countries like South Korea have "more technical know-how" – will help reconstruct water management systems in countries with lesser means.
While the idea – or rather, pledge – may be the most economically viable one, asserting promises is not enough. If foreign businesses are to be setting up shop in neighbouring countries, residents have a right to know what these companies will be working on to enact change, and not impeding locals from obtaining jobs, resources and available land.
The Bangkok Post wrote that environmental groups said they will be watching with a critical eye as water management revamps move forward. The public's right to be actively involved in keeping their countries safe and flood-free is crucial to the progress of the Summit leaders' declarations to fight against water crises.