CityNews – Chiang Mai municipality workers have been cleaning up the streets after the 3-day Yee Peng celebrations. The festivals of Yee Peng and Loy Krathong combined make an exceptional mess all over Thailand every year.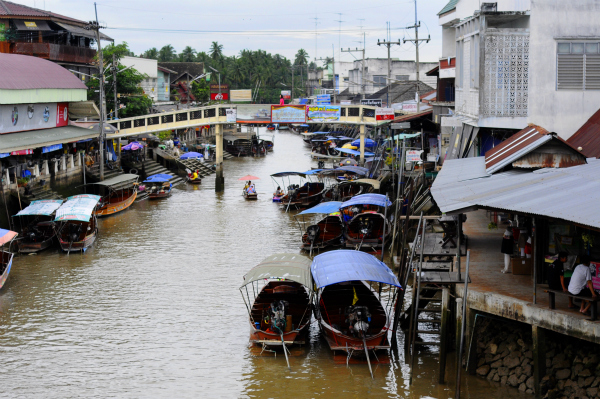 Chiang Mai's Governor Wichian Puttiwinyu led a team of volunteers to the Tha Wang Tan Dam to clear all the krathongs in the dam's reservoir. He also instructed helpers to clean the areas surrounding the Ping River, which now looks cleaner than it did before the festivals. The Governor also applauded those who used krathongs without Styrofoam, and also those who chose to limit their krathongs to one per family.
Bangkok officials reported that they had collected 865,415 krathongs so far from canals and rivers in the city, and stated that about 88% of them were made from disposable material.
However, only 2% of the Styrofoam from krathongs were recycled in the past 2 years, even though the recycled materials can be made into much-needed lifeboats for times of flooding. People float krathongs down rivers and canals to pay their respect to the river, and let all their problems and past troubles from the previous year float away. Ironically, this tradition wreaks havoc on the environment, clogging up waterways and ultimately ending up back in our own bodies.
Fish all around the world are constantly dining on plastic and Styrofoam, but during these festivals the fish in Thailand ingest more rubbish in a much shorter time, which is very difficult to eradicate from the food chain.