CityNews – Thailand's Pollution Control Department reported on the 19th March that the nation's household garbage levels has risen to 27 million tones, of which only 7.2 million tones had been properly disposed of, and 5.1 million tones was recycled. The rest was not collected, and most likely improperly dumped (read our latest coverage of the litter and dumping problem in Chiang Mai.)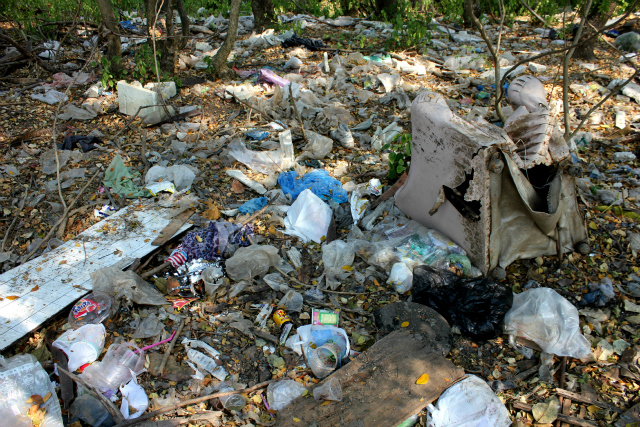 An illegal dumping site off a tree-lined road behind the Railway Station in Chiang Mai.
The PCD's director-general Wichian Jungrungreon addressed a press conference, saying, "We found that the total amount of garbage last year was equal in area to the 139 Baiyoke Tower II building, the country's highest."
The amount of waste generated per person per day has also risen, from 1.03 kg in 2008 to 1.15 kg in 2014. Although Thailand has around 2,500 waste disposal sites, it was found that only 466 properly handle their rubbish. To make matters worse, the country currently only has three waste disposal sites that can handle electronic waste.
Add to this the fact that the PCD's testing of Thailand's water quality consistently reveals disheartening results, with acceptable conditions found in only 8 of the country's 59 rivers. The quality of the country's coastal seawater is also found to be heavily polluted.