CityNews – Thailand's Department of Health has unveiled a few anxieties over a popular phenomenon: the rise of the selfie and the prevalence of this activity in Thai youth.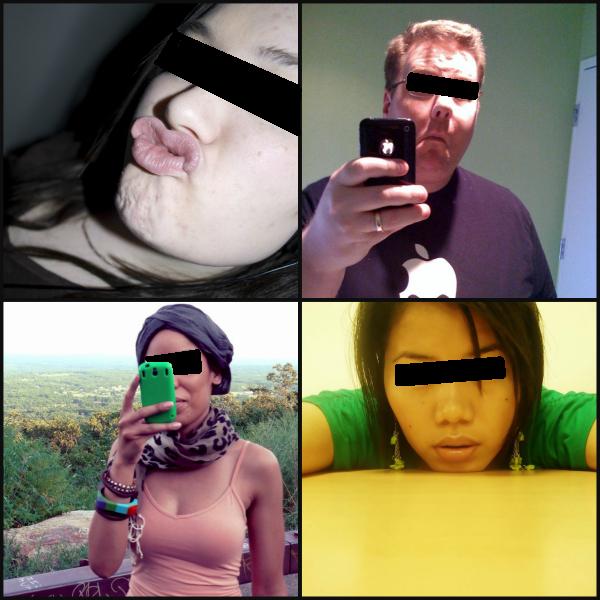 As depicted above, the selfie addiction afflicts all ages and races.
Government psychiatrist Dr. Panpimol Wipulakorn has cautioned young Thai people to be wary of posting photographs of themselves online, only to crave positive feedback in the form of Likes, which they sometimes do not receive. According to the doctor, this causes emotional strain and harms one's self-confidence, and could create undesirable impacts on their lives.
While the selfie phenomenon is not exclusive to youth or to Thailand, Dr. Panpimol believes the negative effects of selfies will stunt young people's healthy development. She says, "If Thai youth become lacking in confidence, this means they are unlikely to try new things in their lives…" and goes on to express concern over how a selfie with too few likes might cause the owner anxiety or doubt over their appearance.
She also states that this anti-progressive behaviour would therefore affect the future of the country, as generational leaders might be scarcer due to young people being more entangled with their own lives. While it is true that people with lower self-confidence advance slower in their careers and find social interactions more difficult, it is also true that not all young Thais are clones of each other, nor do young people stay in the same phase or follow the same trends forever.
Many readers seem to defend young people, while others lambaste them for being self-absorbed and seeking approval from others (which is, psychologically, standard behaviour for youth the world over). One commenter on the Bangkok Post article writes: "Probably the least of Thailand's problems at the present time." On Time magazine's coverage of the article, a commenter asks, "Selfies contributing to the downfall of society? That's pretty far-fetched. Where do they come up with this stuff?"
Dr. Panpimol advised the public to restrain themselves as best they can from posting selfies too often, and avoid becoming a "selfie-addict" by exercising, watching movies, and travelling.