CityNews – China's 6th International Collegiate Snow Sculpture Contest 2014 held in the beginning of January was once again graced by Thailand. One of the Thai teams have topped the competition for the 5th year in a row.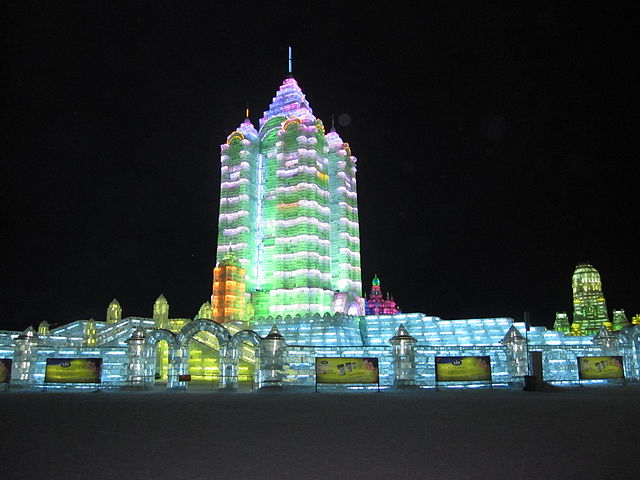 A scene from China's annual Harbin Ice Festival which features skiing and ice sculpting.
The theme of this year's competition was 'Inspiration Snow Dream' and featured 61 competing teams from 13 different countries. The conditions of the competition were for teams to complete a worthy sculpture within 3 days, and in temperatures as low as -10°C.
The winning Thai team was Saraburi Vocational College, whose grand and intricate sculpture was titled 'Wonder of Thailand' and managed to include beautiful Thai art, temples, mythical creatures and even Thai tuk-tuks.