CityNews – Thailand is in the process of developing more incentives for international film makers in a bid to further strengthen the kingdom's reputation as one of the world's best film locations. One of the most recent films shot here was the Hollywood blockbuster, The Coup, starring Owen Wilson and Pierce Brosnan. The article Here Comes Hollywood, featured in a recent issue of Citylife magazine, had Chris Lowenstein (producer for The Coup) talking about the need for Thailand to create better incentives for foreign film makers.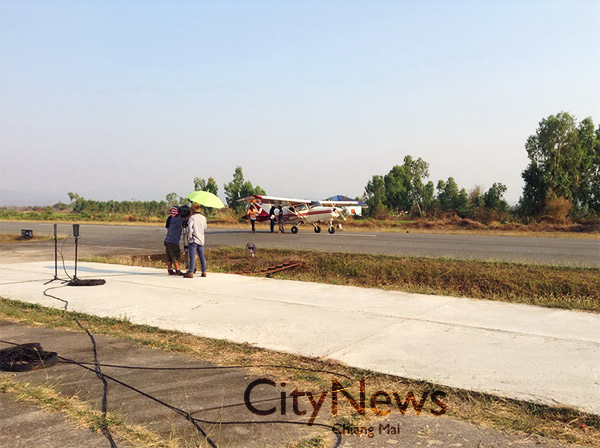 The new initiatives are part of a scheme developed by the Ministry of Tourism and Sports' Department of Tourism (DOT) to offer incentives to international film makers to choose Thailand as a location for film shoots.
Ms. Ubolwan Sucharitakul, Director of DOT said, "We are offering a one-stop service to make it easier for international film makers to shoot their films in Thailand. We are also organising several road shows overseas to raise the profile of the kingdom as a country with the readiness, skills and expertise to help film makers.
"We want to show how Thailand truly is one of the best locations in the world to make movies and to encourage more movie-making, so we are offering incentives; such as, tax exemptions for foreign movie actors who starred in films shot in the kingdom."
To ensure there is a one-stop shop for film makers, the DOT is collaborating with the relevant public and private organisations, including the Customs Department, Department of Employment, Department of Fine Arts, Department of National Parks, Wildlife and Plant Conservation, Royal Household Bureau, Airports of Thailand, Foreign Film Production Executives Association and the Thai Film Board. With these departments and organisations working together, the often complex process of permits and permission needed in the film making process can be streamlined.
Other initiatives include a series of training sessions and seminars to educate local film crew co-ordinators about the collaboration with foreign film crews well as pre- and post-shooting techniques to ensure a smooth and efficient production.
In 2013, Thailand attracted a total of 269 film crew co-ordinators comprising 185 companies and 84 individuals. An additional 71 film crew co-ordinators have approached the DOT with enquiries about film shooting in Thailand in 2014.
Some 717 foreign film productions came to Thailand to shoot movies in 2013, generating around 2.17 billion Baht. The Indian film industry was the biggest market with over 150 titles, followed by Japan with 140 titles. These are not all feature films but made up of 356 promotional videos, 150 documentaries, 107 television shows and 47 music videos.
Mr. Thawatchai Arunyik, TAT Governor said, "International film production in Thailand both directly and indirectly helps to showcase the kingdom as one of the world's most popular tourist destinations and attracts further visitors who might want to experience the film location themselves.
"For example, following the release of the hit Chinese movie, Lost in Thailand, which was filmed in Chiang Mai, many Chinese travellers came to Thailand to see the film location, and several airlines have actually had to introduce new direct routes and increase flight numbers between several Chinese cities and Chiang Mai itself."