CityNews – At 11.30 p.m., 1st January 2014, Chiang Mai Airport immigration officers announced that they had arrested Miss Chutima Boonsam-ang (24) from Lampang with 3 k.g. of Crystal Meth.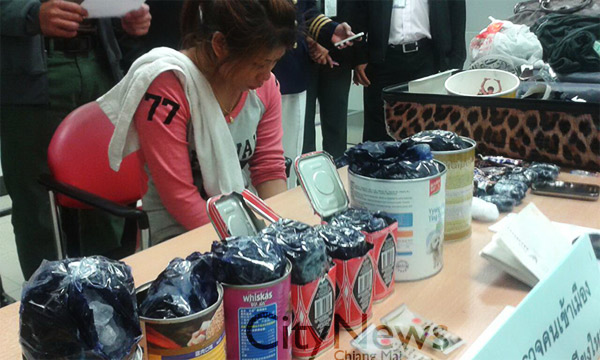 The drugs it was reported were hidden in packs of chocolate powder and pet food cans.
Chutima was arrested in the international arrivals area.
She told police she had been hired to bring the pet food and chocolate into Thailand from Malaysia, but she told police she was not aware drugs were in the packs and cans.