CityNews – On Thursday 13th February, a day before Valentine's Day, 26 Thai couples hugged it out at the Ripley's Believe It or Not! museum in Pattaya in the hopes of breaking the Guinness world record for longest hug.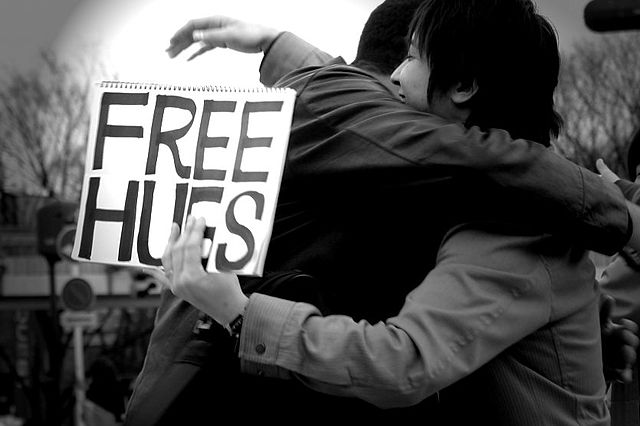 Not part the contest, but still… hugs!
The previous world record was held by British couple Sanderson Jones and Mikey Lear, who managed to cling on to one another for a staggering 25 hours, 22 minutes, and 36 seconds. They won a cash prize of around 300,000 baht.
This year, all 26 Thai couples competing broke the record together, hugging for the planned amount of time: 26 hours, 26 minutes and 26 seconds.
The 300,000 baht prize will be divided among the 26 attached pairs who competed.