CityNews – Local people have made a complaint to Ou Sai Kham temple after the construction of a four-story building next to a sacred historical house that is over 100 years old began again despite a cease order from authorities.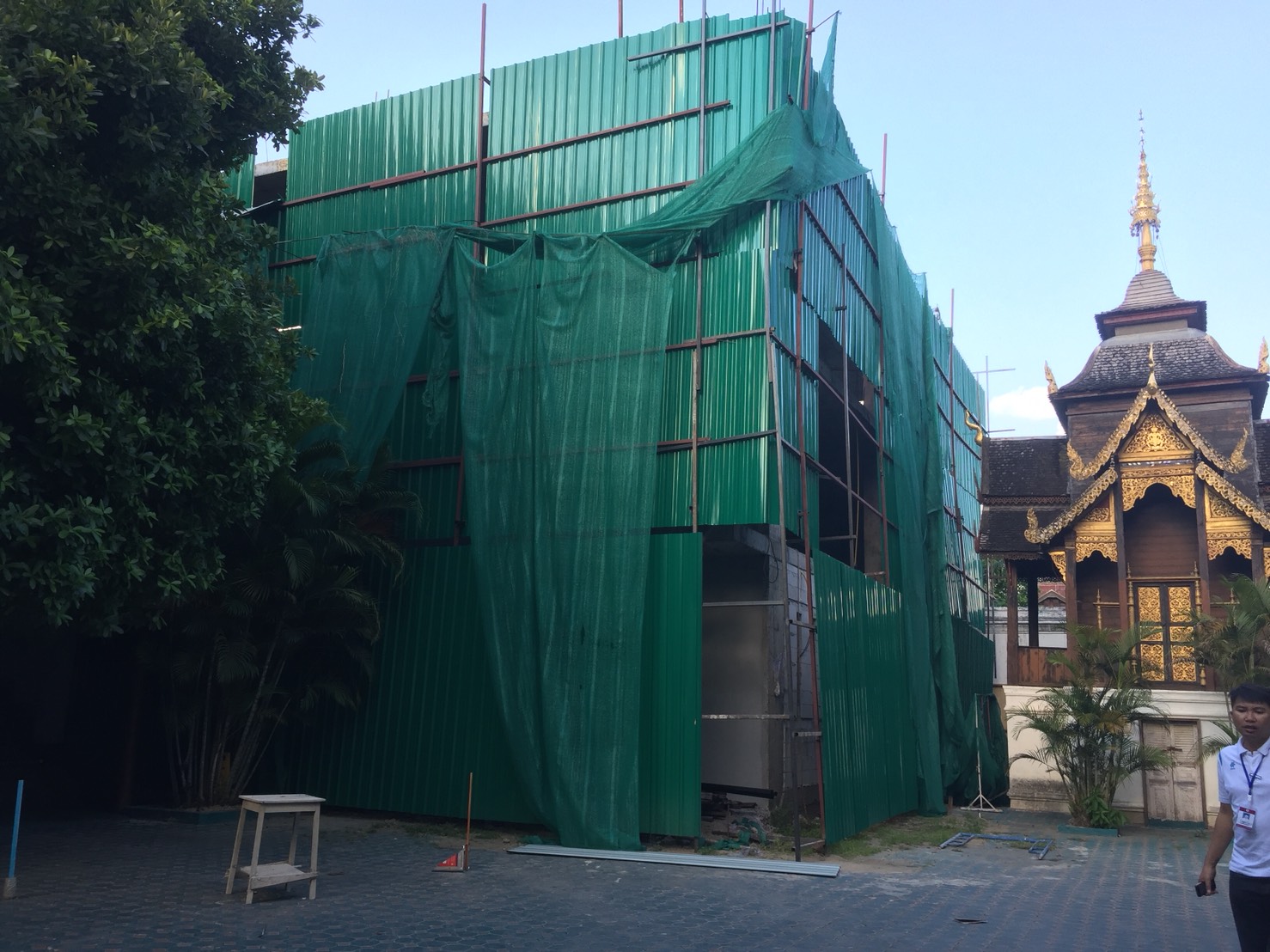 The building first caused an issue in 2016 after the Chiang Mai municipality ordered the construction to cease after they found that the temple had no proper documents for the four-storey building that was going to be used as 'accommodation for tourists'.
At the time, the municipality ordered the temple to submit documents and a re-adjusted design (as the first design was denied) within 30 days otherwise it has to be demolished.
Since that order, the building remained untouched but also was never demolished. The local community decided to give the temple the benefit of the doubt and gave them more time to acquire the legal documents before complaining again.
However, at around Songkran time this year, construction workers were seen working on the building, which sparked new concerns among locals.
Chiang Mai Municipality inspected the site this week and confirmed that the temple has began construction once again. When asked about the cease order, the temple responded that it had appealed to the court and was waiting for a trial.
Officials are investigating this claim and are aware of the community concerns.