CityNews – On the night of February 24, a 73-year-old woman named Jinda Phongsantia was robbed and murdered at her home in Chiang Mai's Padad sub-district. The suspect reportedly got away with around 10,000 baht in cash.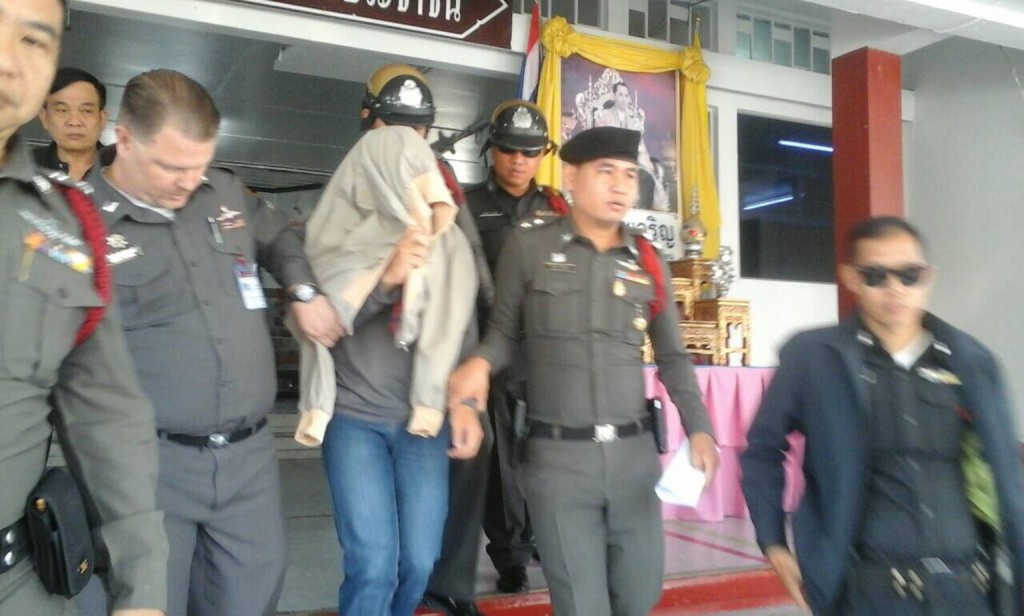 On Friday, February 27, Chiang Mai police brought a search warrant from Chiang Mai Provincial Court to raid a house in the same village, around 200 metres away from Jinda's house.
The officials arrested Joseph Paul Sumatra, a 19-year-old Philippino man, for the murder.
Sumatra was a friend of Jinda's prior to the murder, and visited her often, police say.
Police say that Sumatra locked himself inside his house after the murder. They seized bloody clothes, shoes, a glove which has been paired with another glove left at the scene, and coins which the suspect took from a stolen piggy bank belonging to Jinda.
Sumatra admitted to the crime.
He told police his father is a missionary and his mother works as an English language teacher. He often stayed home alone and played "League of Legends," a violent role-playing videogame online. The game required a paid subscription and Sumatra needed money to continue playing. He then imitated the game's violence to commit the crime, he told police.
On the night of incident, Sumatra told police he brought a knife with him and visited Jinda, who was smoking in front of her house. The dog didn't bark at him since he visited often already. While Jinda's back was turned, he came up behind her and covered her mouth with his hand, stabbing her twice. He then went inside the house and ransacked the room, making his getaway with a piggy bank with the cash inside.
Police have taken this opportunity to warn parents to take care of their children and watch out for violence in videogames and the possibility of videogame addiction.