CityNews – On April 5th a Teenage construction worker was electrocuted after losing his footing when he was allegedly trying to answer a phone call.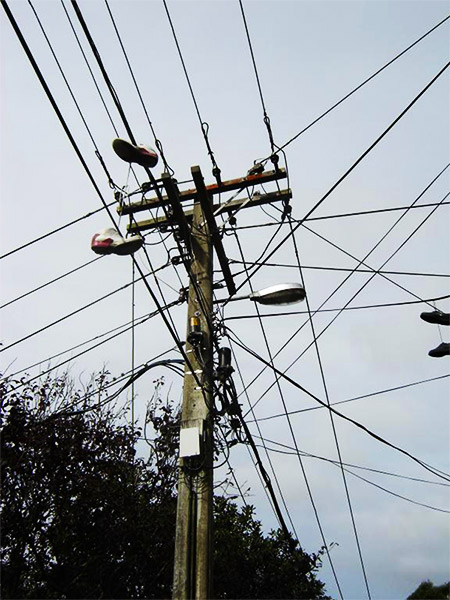 At 1:50 p.m. Chang Puek Police received a call about a man who had been electrocuted at a house on Meunn Dam Phra Kot Road, Soi 7, Chang Puek. The house is still under construction.
Chang Puek Police and Chiang Mai Rescue found the body of Chakapan Yothakham (17) of Amphur Mae On, Chiang Mai. His body was covered with burn marks.
Chakapan's coworkers told the police that he heard a phone ring when Chakapan was climbing up to the roof. He reached for the phone in his shirt pocket and fell from the roof's support beam. Chakapan grabbed a high-voltage power line and was electrocuted. His body was on fire until the line snapped, the co-workers said. He was instantly killed in front of many coworkers. His body was taken to Maharaj hospital for an autopsy.
Engineers from Chiang Mai Provincial Electricity Authority told reporters that the power line at the scene was insulated, though there are chances that leakage occurred.
The victim was on metal trusses that acted as ground when the current passed through his body.
For story in Thai and photos, visit DailyNews Regional.