CityNews – On 24th June, at around 1 a.m., Somnuek Torbue (19) ran into Maeping Police Station after being attacked. Somnuek was covered in blood after his head and right shoulder had been slashed with a knife in what the victim says was an attack without motive.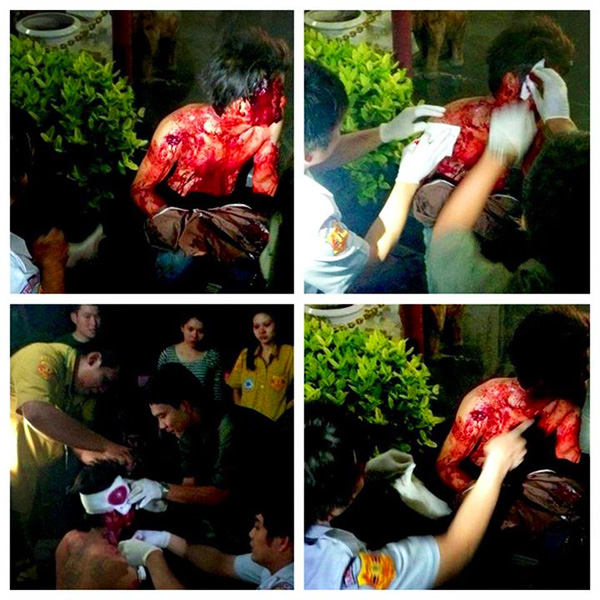 Somnuek being treated by the rescue team
Somnuek told police that he was riding his motorbike on the Chiang Mai-Lamphun Road when he was attacked. He said close to Kawila Army Base two young men, who looked in their teens, rode near to him and beeped their bike horn loudly. Somnuek then slowed down, thinking something was wrong, when the two boys slashed him repeatedly with a knife.
He said he managed to ride away but the pair followed him down the Chiang Mai-Lamphun Road. When he reached a police station, he stopped and ran into the station. The two teenagers then turned their bike around and rode in the direction of Chiang Mai city.
Photos from Uttaradit Emergency Medical Service – Chiang Mai Station