CityNews – Thailand's Tourism Authority, (TAT) recently announced, "Thailand is welcoming large numbers of tourists during this 2013/2014 high season. Despite what travellers may have recently read or heard, they can be confident that Thailand is still a welcoming tourist destination even with the unstable political situation occurring in a small quarter of Bangkok."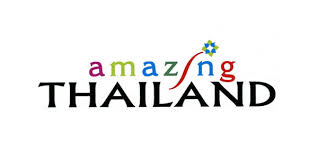 Most tourist attractions in Bangkok, as well as popular tourist destinations; such as, Phuket, Pattaya, Hua Hin, Ko Samui, and Chiang Mai are unaffected by the current political protests, TAT added. No tourists they say have been hurt or affected by the situation.
Mr. Suraphon Svetasreni, Governor of the Tourism Authority of Thailand (TAT) said: "Thailand offers a wide variety of tourist attractions, ranging from unique culture, abundant natural beauty and remarkable variety of activities, including soft-adventure, spa, shopping and medical tourism."
"Tourists can be confident that they will have an enjoyable holiday in Thailand. Thai people across Bangkok and throughout Thailand are waiting to greet visitors with a friendly smile."
Any traveller considering a visit to Thailand in the near future does not need to worry, as tourists have not been targeted in the political protests. This is further evident by pictures of tourists visiting attractions and enjoying holiday in popular tourist destinations in Thailand during this week.
December is one of the most exciting months for tourists to come to Thailand. There are various events up and down the country taking place during this month and through to January 2014.
The Amazing Thailand Countdown 2014 will be organised as planned in seven major destinations – Bangkok, Chiang Mai, Chon Buri (Pattaya), Songkhla (Hat Yai), Phuket, Khon Kaen and Chiang Rai from 25 December, 2013 to 1 January, 2014.
For more information, call the TAT Contact Centre 1672.