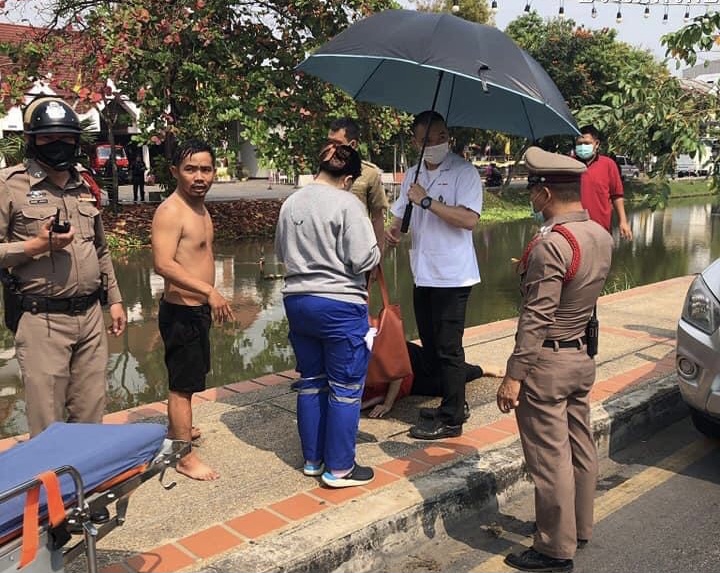 Yesterday evening rescue services rushed to the moat by Chang Lor Road after hearing of a woman who had nearly drowned.
A woman in her early thirties was found by the sidewalk, with rescuers and passersby talking her out of her depression.
A person in the area said that they had seen her standing and staring at the water before jumping in. She has now been taken to hospital where she will be treated for depression.