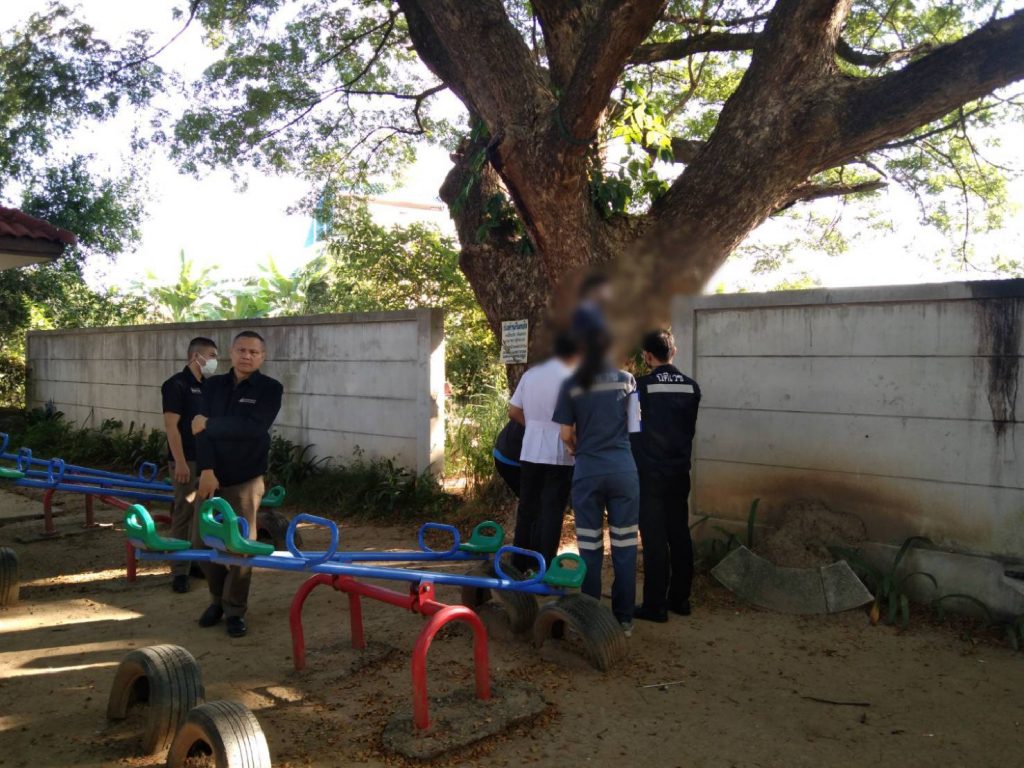 Police were alerted to a suicide in Chang Phuak earlier today and arrived to find a man hanging from a tree.
The man is believed to have been dead for four hours when his body was discovered.
The man was a 22 year old fourth year student at a university in Chiang Mai whose home is in Lampang. His friends say that he had been stressed for a period of time now over his flailing grades and suffered from depression.