CityNews – New storms are predicted for the north between 21 – 24 April, according to the Northern Meteorological Centre.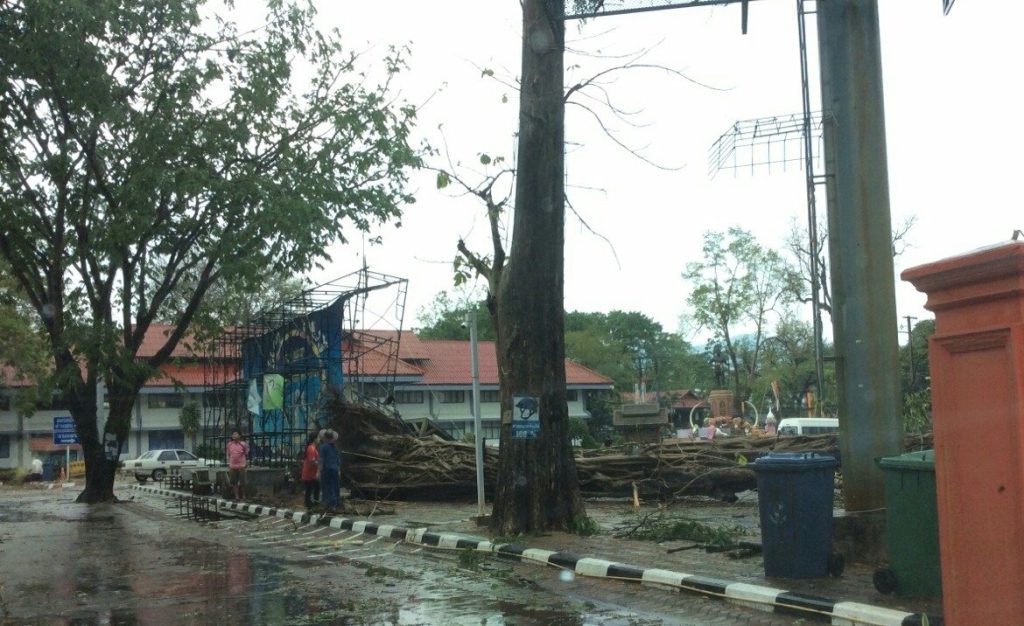 Big storms are predicted to blow south from Chiang Rai from tomorrow, bringing strong winds and heavy rain.
Residents of Chiang Mai are warned to keep away from large trees, billboards and unstable buildings.
Chiang Rai was damaged by a summer storm yesterday, which left over 100 homes damaged and power cuts across the city.
The storm is expected to last for three days and is predicted to hit Chiang Mai tomorrow.