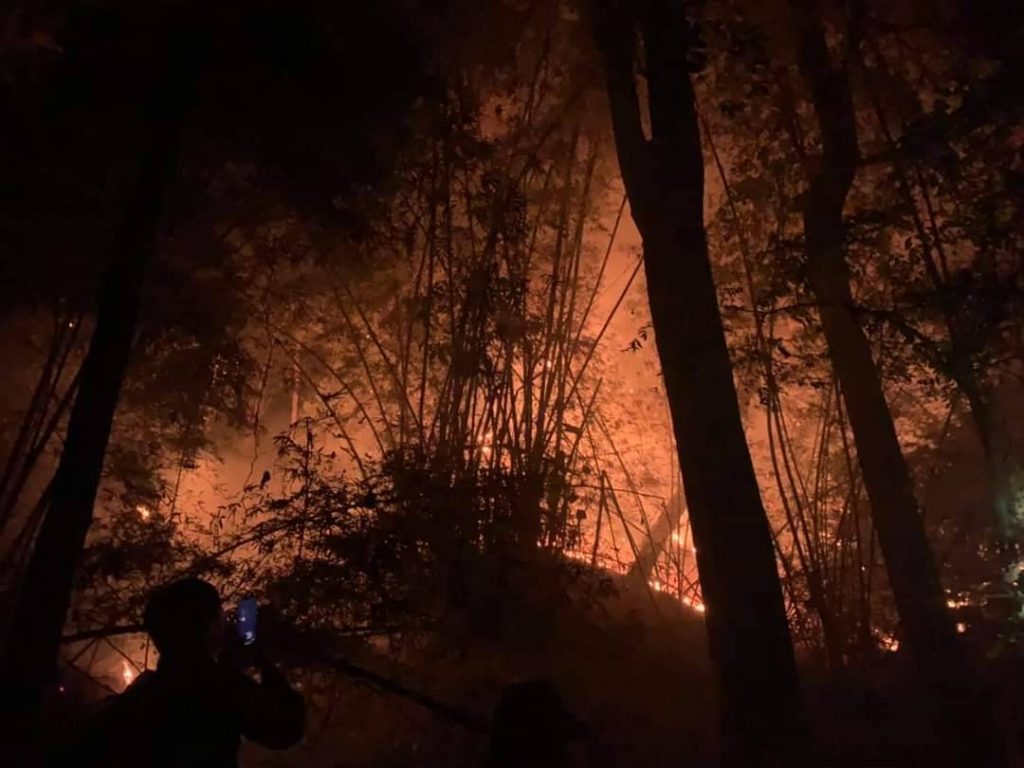 Nikorn Kaewruen, 41, from Hang Dong was arrested yesterday by police and found to have been in possession of two marijuana plants. Police say he was arrested after he went berserk after smoking marijuana.
According to authorities Nikorn is now believed to have lit the fire which ravaged parts of the Doi Suthep-Pui National Park yesterday.
Police say that yesterday afternoon the district office of Hang Dong held a meeting with many village heads. During the meeting, according to authorities, Nikorn began to show signs of being stoned and caused a ruckus before running away to the back of the village. It was soon after that that the fire broke out, rapidly spreading into the national park.
From when the fire began yesterday afternoon until late at night when the fire was extinguished, a total of 19 helicopter trips were made as well as efforts by hundreds of firefighters on the ground.
Nikorn has now been arrested for possession and growing of marijuana and will face up to five years in jail. The investigation into his arson charges are ongoing.
It is believed that over 100 rai of land were burnt in the fire.