CityNews – Yaowaraj Gold Shop in San Sai was robbed May 14th by a man who may or may not have been armed.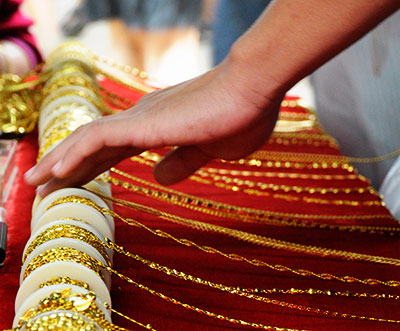 On 14th May, around 3.30 p.m. Sansai Police received a call from the shop's staff explaining they had just been victims of a stick-up.
Staff told police that a man wearing a motorcycle helmet walked into to the shop and demanded gold from the display cabinets. Although they did not see the gun the man told the three staff that he had a gun under his sweater. The staff explained to police that the man threatened them as he pointed at them with an object from under his clothes. "If you don't hand over the gold you will get hurt," staff said man warned them. The thief took off with four bracelets, weighing two baht. Police say he rode away on a black and red Honda Wave motorcycle.