CityNews – On the afternoon of Saturday March 21, Komsan Suwan-ampa, director of Disaster Prevention and Mitigation Regional Centre (DPMRC 10, Lampang), led water trucks and high pressure water spray machines to spray water in the air at Tha Pae Gate as requested by Chiang Mai's governor in order to reduce the intensity of smog.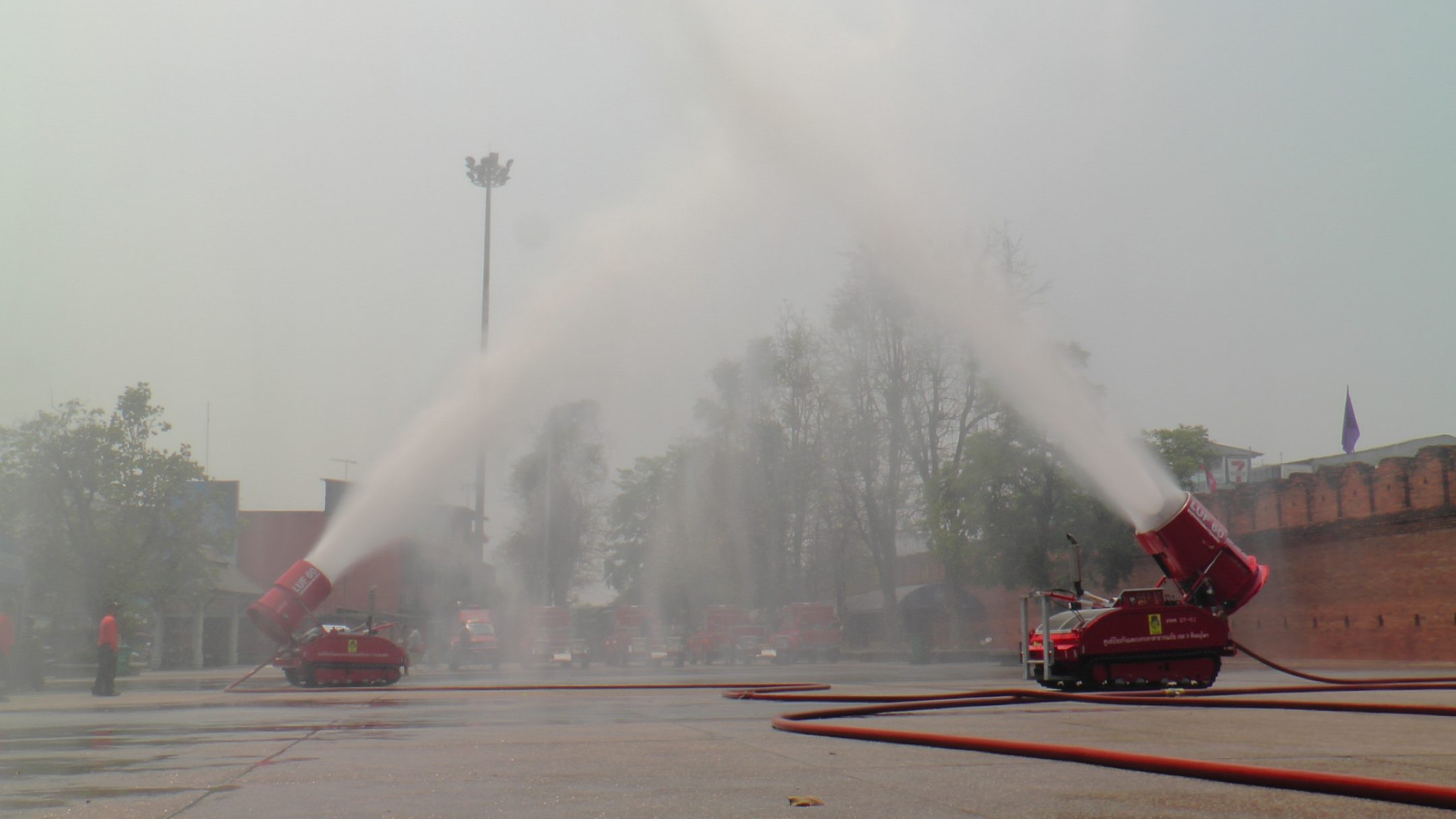 According to Director Komsan, the new water trucks together with three high pressure water pump machines were used to help with drought in Chiang Mai, as well as the problems of high dust particle levels which has plagued Chiang Mai for over ten consecutive days. All equipment cost around 44 million baht in total. The spray, he said, has added humidity and reduced smog.
The officials will spray water at Tha Pae Gate twice a day (from 12pm to 12.30pm and from 4pm to 4.30pm), he says. Each time 40,000 litres of water will be used. The practice will continue until the smog situation gets better.
Director Komsan believes that by March 23rd (today), the situation will be noticeably better, even back to normal.
Sarawut Worapong, Chaiprakarn district's sheriff, and local authorities also led around ten water trucks from Chaiprakarn and Fang districts to spray water along the roads in Chaiprakarn district to reduce smog. Chaiprakarn residents were asked for cooperation not to burn garbage and forests. They were also suggested to cover their nose and mouth with masks or cloth to prevent themselves from the inhalation of dust.
According to sheriff Sarawut, officials and militaries of Phamuang Force have worked hard every day since burning season began.