CityNews – The infamous Samurai Gangs, that Citylife wrote an in-depth story on some years ago, are still leaving a life if crime in their numbers thanks to the work of one Chiang Mai women, Laddawan Chaininpan, or Yai Aew as she's affectionately known.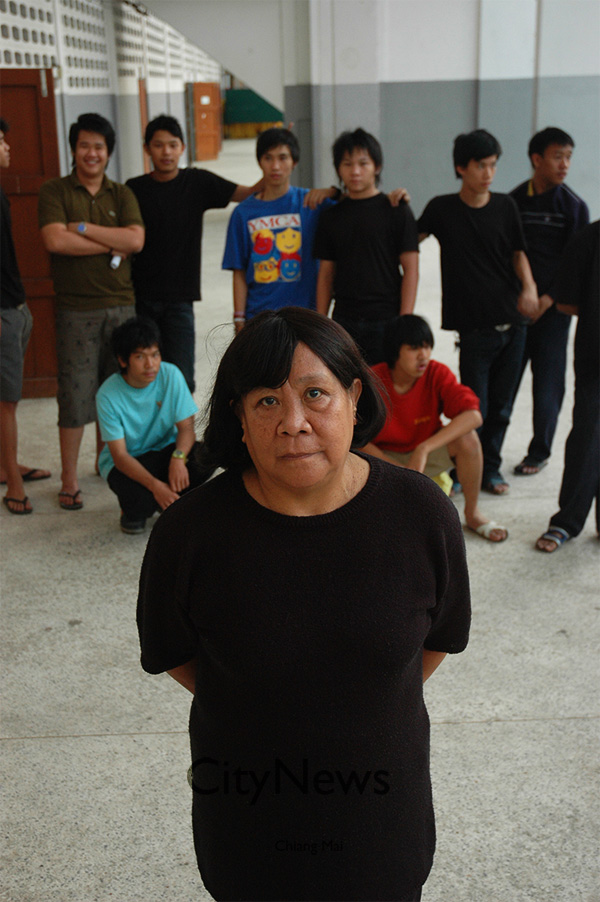 Yai Aew with some members of NDR
Yai Aew, aka The Godmother, has been taking gangs off the streets of Chiang Mai for over 8 years. She's been written about many times in foreign media, and mediated peace treaties between gangs, something unfortunately the local police never managed.
Recently Yai Aew's organization NDR (No Drug Rules), a gang of some sort consisting of young men and women wanting to escape a life of crime, has teamed with up with Korean Oyori Asia, experts in the food industry and restaurant trade, to teach ex-gang members various skills needed in restaurant work and management. Even better for the once were Samurais – they might tell you the extended 'Samurai' story was the combined fiction of police and Thai media – they will have a restaurant where they can work and hone their culinary skills.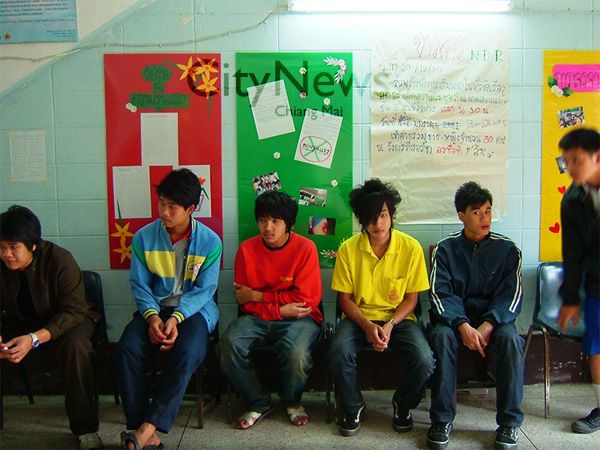 Ex-gang members at NDR headquarters
20 Oyori The Grill Sirimankrajan Soi 11will sell western sandwiches, burgers, grilled meats, and organic salad, and will open for business September 20th. The project will focus of food, but also on helping disadvantaged teens in Chiang Mai.
You can call the restaurant at 084 174 0699