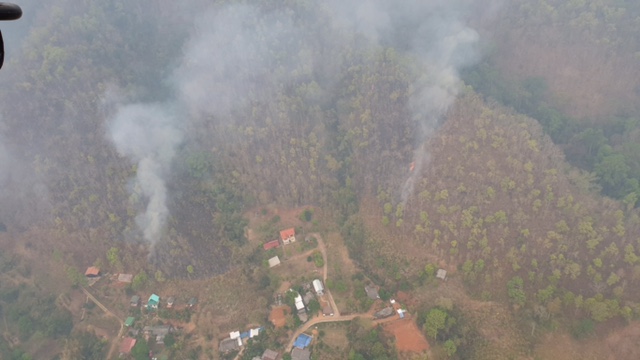 Following the massive fires in Samoeng on the 29th March, there are reports of many people living in the area now suffering from respiratory-related symptoms such as sore throats, eyes and noses.
"Patients who smoke and those with high cholesterol in particular, are reporting ill health," said Dr. Kwanchanok Chaipin, of the Samoeng hospital. "I estimate an increase of patients with respiratory related illnesses at about 10%."
The doctor urges all residents to avoid outdoor activities and to wear the appropriate masks.