CityNews – A Russian man fell from a balcony in what is thought to be suicide following arguments at home and high stress levels last Friday.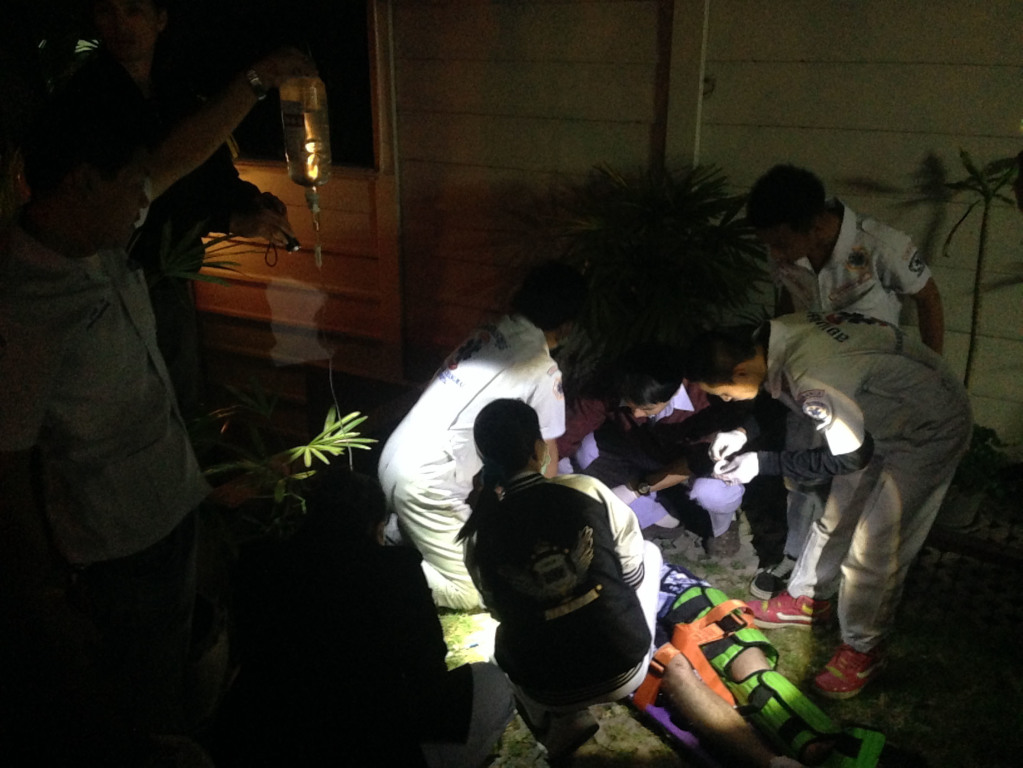 28-year-old Alexey Mikhaylov was severely injured from the eight storey fall from his balcony at Casa Condominium on Chotana Road.
Rescue teams performed cardiopulmonary resuscitation in an attempt to save his life before taking him to Nakornping Hospital. He later died of his wounds.
According to his wife, Mikhaylov was under extreme stress and she had recently prevented him committing suicide which caused a fight.
After more fights broke out, their son left the apartment building. When the security guard escorted the boy back to the apartment, his mother answered the door, at which time Mikhaylov fell from the balcony.
The security guard immediately called rescue services.
After preliminary investigations, officials found no sign of a struggle and believe it to be suicide.