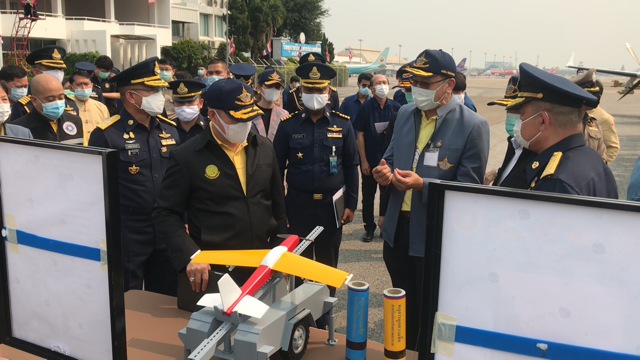 Deputy Minister of the Agriculture and Cooperatives Ministry Thamanat Prompow visited Chiang Mai today to, "Oversee the seeding by the Royal Rain Makers, find ways to mitigate damages from summer hail storms and support efforts to fight fire".
The deputy minister told reporters, "We are concerned about the north."
According to Thamanat, authorities began to focus on the dangers of summer hailstorms on the 1st February, setting policy and checking on various authorities as to their readiness to react to the threat and help the public.
He said that the ministry will follow the path laid by the late King Rama IX in using Royal Rain Making techniques to help mitigate the severity of summer storms.
Two of the Department of Royal Rainmaking and Agricultural Aviation's Super King Air 350 planes are used in the upper North with cooperation from the Royal Air Foce to support this initiative which will also utilise alpha jets in using rain seeding techniques to help stop or lessen the threat of hail storms.
Read about the Department of Royal Rainmaking and Agricultural Aviation here.