CityNews – On the morning of Tuesday, March 3, a deadly road accident left one soldier dead in Chiang Mai's Fah Ham sub-district.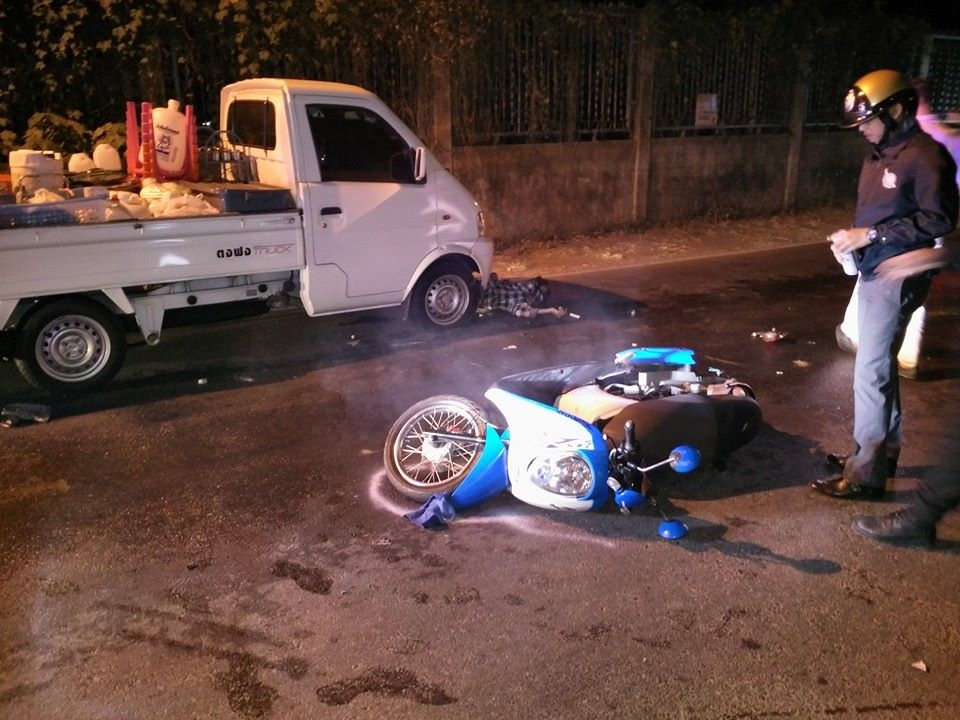 Rajabhat Kraikitjarat, a soldier in the Thai army, was driving a motorcycle, and police believe he swerved into another lane and was hit by a pickup truck.
Police found documents and a bottle of alcohol with him.
The body has been taken for an autopsy and Rajabhat's relatives have been informed.