CityNews – On the afternoon of Thursday, March 5, Pai police were informed that a Prempracha Transport van, driven by 64-year-old Sin Srichai, had an accident and turned over at a curve on the road to Mae Hong Son's Pai district.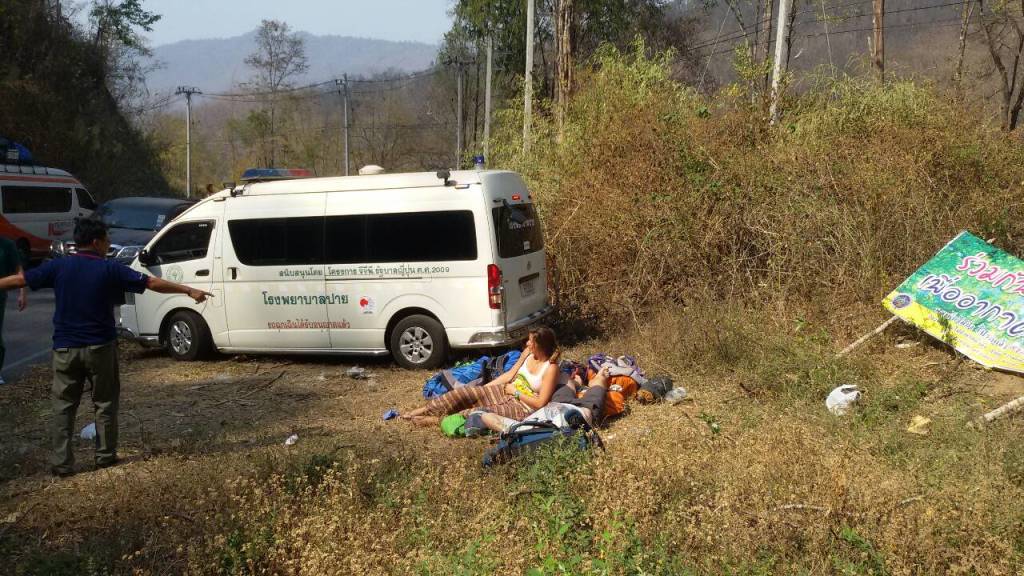 The van was transporting passengers (eight foreign and six Thai) from Chiang Mai to Mae Hong Son.
One man was found dead at the scene. Police didn't find any documents with him and believe he may have been an undocumented immigrant.
14 people including the driver were injured and taken to Pai hospital. Four of them had severe wounds.
Due to the high number of accidents and and deaths on the road, Pai residents named the curve, "Curve of 100 Dead Bodies."
However, the official cause of this accident has not been identified. Police say that investigations are ongoing.