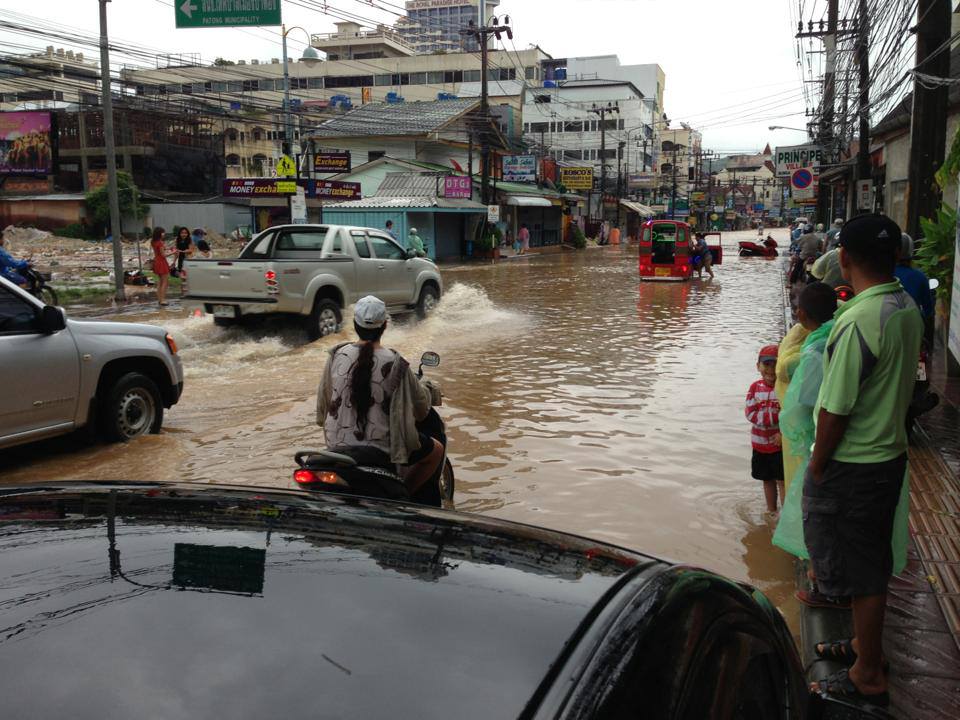 Patong area today, June 11th. Photo: Phuket Hotelier. Source Phuket News
CityNews – Heavy rain overnight and this morning caused traffic chaos in various parts of the island, with flooding reported in Patong and on Chao Fah East Rd.
In Patong, parts of Sai Nam Yen Rd, Phang Muang Sai Kor Rd, Rat-U-Thit 200 Pi Rd, and Sawatdirak Rd – especially around the police station and Patong Hospital – and Phrabaramee Rd near the Novotel were half a metre deep in water.
Traffic was being redirected two ways on the Patong beach road – usually one way only.
On Chao Fah East Rd there was flooding in the front of Rama IX Park, outside Wat Naka and on Wirat Hongyok Rd.
The water is slowly draining but parts of some of these roads are likely to remain flooded for a while.
Data shows 30.4mm fell from 9pm last night to 9 am this morning. Rain is forecast until June 14.
Original story here