CityNews – Today (March 11th), Sarapee police were informed a fire had started at the famous Kiss Wandaeng Pub in the Pa Bong sub-district.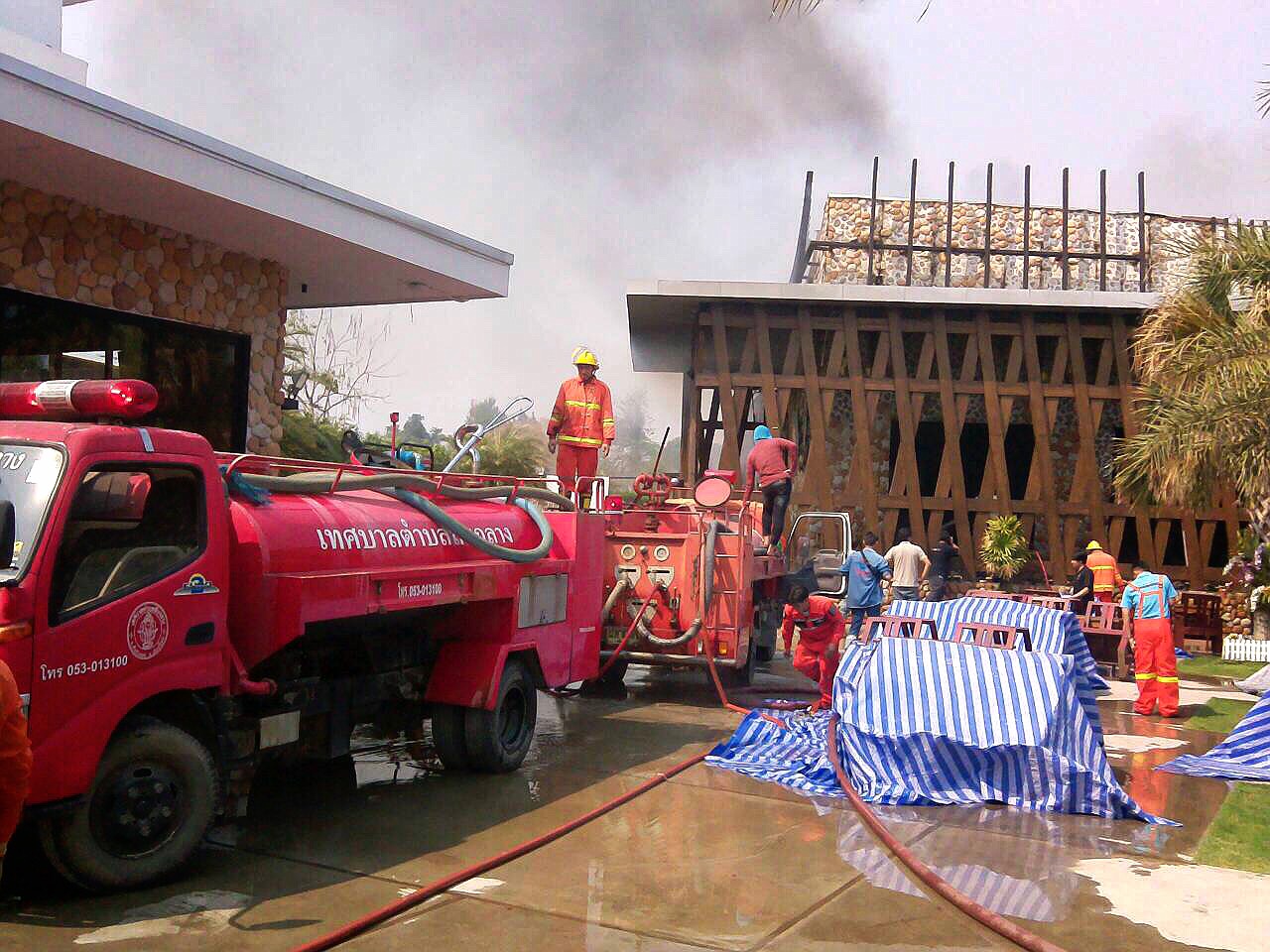 It took fire fighters over 30 minutes to control the blaze. According to the pub's accountant, Jirawan, the pub belongs to 30-year-old Nichanan Panyaduangket. Before the incident, Jirawan and other employees started the workday as usual, until Jirawan smelled smoke and heard shouting. Officials have not identified what the cause of the fire. An investigation is on going.
Damage to the pub is estimated at 40 million baht.