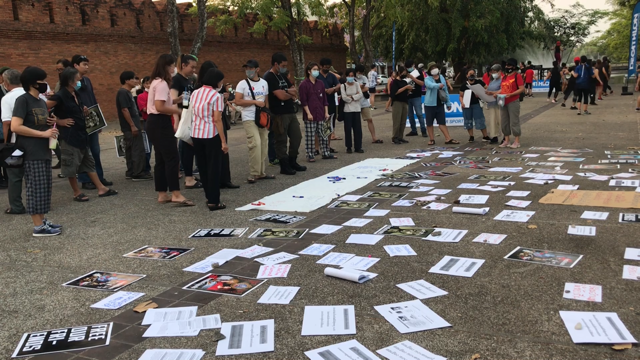 Around 30 members of the Khon Muang Movement group, comprising students and other pro-democracy activists, met up at Tha Pae Gate yesterday for an awareness-raising activity to protest against the government's use of force to oppress protesters on the 20th March 2021.
Photographs of the incident were printed out and laid on the ground; the public invited to write comments on them.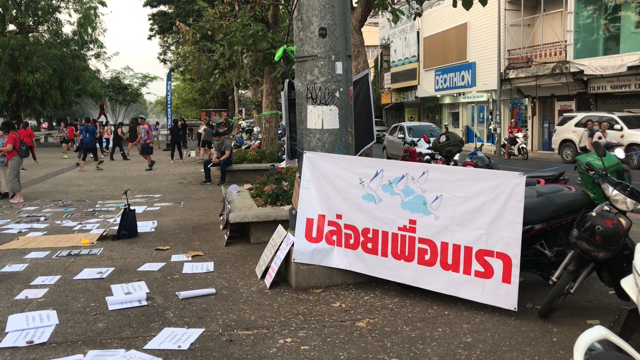 Viroj Dulyasophon, 59, a representative of the movement, told CityNews that the purpose of the gathering was to show solidarity with fellow protesters in Bangkok as well as to continue to pressure Prime Minister Prayuth Chan-o-Cha to resign, strengthen the constitution and halt the oppression of people.
He also said that the group demands the justice system to act justly, using the people's tax in an appropriate way to protect the interest of all people.