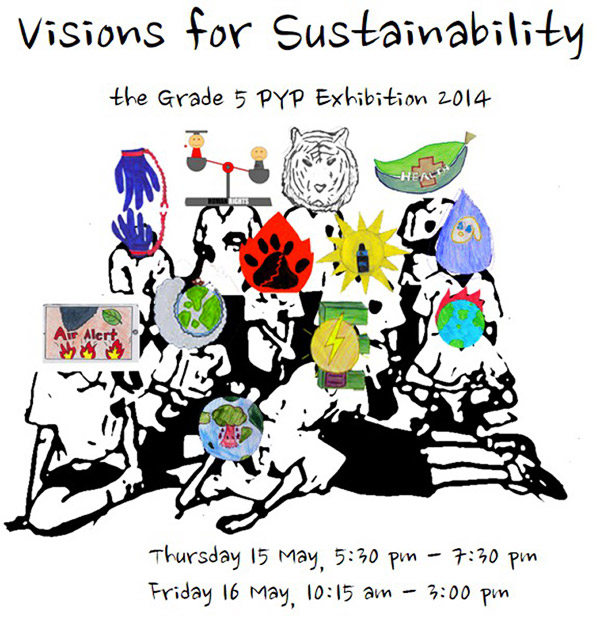 What: The Grade 5 PYP Exhibition
Where: Prem Tinsulanonda International School 234 Moo 3, Huay Sai, Mae Rim, Chiang Mai 50180
When: Thursday 16 May from 6:00 pm- 8:00 pm and Friday 17 May from 8:30 am- 2:00 pm
Grade 5 students at Prem Tinsulanonda International School have had an exciting two months in the lead up to their PYP exhibition. Whilst studying the theme of "Sharing the Planet", students have taken meaningful actions in order to improve the world that they live in. These actions range from formulating their own recipe for dog shampoo for homeless dogs, designing video games to inform the public about what products affect endangered species, and organising a paper recycling programme for the Junior School.  
Throughout their Junior School career (up to seven years), students have been working towards their Grade 5 Exhibition, combining the skills that they have learned in all subjects across their schooling, to put together their exhibition.
In groups of two or three, students chose problems they believed were significant to Sharing Our Planet, organised field trips and interviews in order to learn more about them, and finally worked out ways in which they could take action to help solve these problems.
Rather than working as a class, learning about and solving a singular issue, students had more ownership over what they were studying. At this year's Prem Grade 5 exhibition, there will be twelve different groups sharing their knowledge and the actions they have taken on issues, such as endangered species, pollution, child labour, animal rights, discrimination, energy use, deforestation, use of media and health.
We invite the Chiang Mai community to come and share and celebrate our innovations with us on the evening of Thursday 16 May, 5.30-7.30 pm or during school day of Friday 17 May, 10.15 am-3.00 pm.

For more information contact: Prem Tinsulanonda International School on +66 (0) 53 301 500 or email to enquiry@ptis.ac.th.