CityNews -The 'one stop shop' for University preparation and entry. This year the fair is bigger with 44 universities in attendance and 47 seminars being delivered. Open to the public.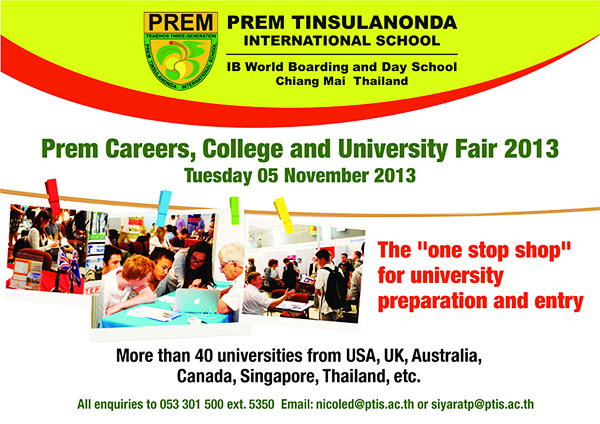 Location: Prem Tinsulanonda International School Auditorium
Time: 10.00 am – 3.00 pm
Contact: For more information and schedule of seminars contact Nicole Duhig at nicoled@ptis.ac.th.