CityNews – Regional Police division 5, Chiang Mai, announced the arrest of 2 people in connection with a yaa baa selling circuit, with over 80,000 pills seized.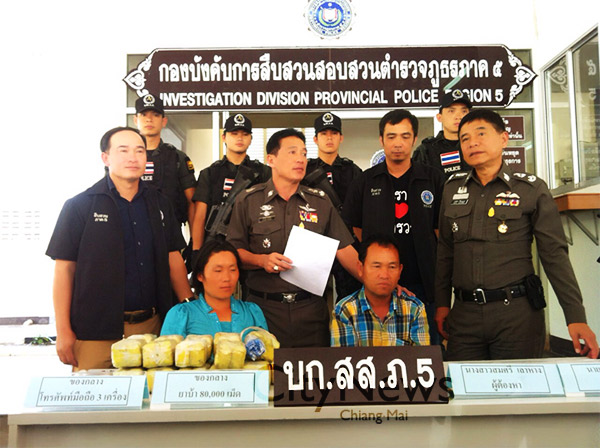 Lee Saensong (55) from Nan and Somsri Laohang (31) from Mae Rim were arrested when they were busted by the police with over 80,000 ya baa pills and over 6.4 million baht in their grey Toyota pickup. The arrest took place in an ambulance car park, Prae district.
Both defendants were accused of smuggling drugs, one of the largest busts in the north of Thailand. The police posed as potential buyers to lure out the defendants, arranging the sale of 80,000 pills for 6.4 million baht. The two drug dealers arrived holding a woman's bag and when the deal was finalised the police made themselves known and the arrest was made. The case is under investigation and a court date will be set.