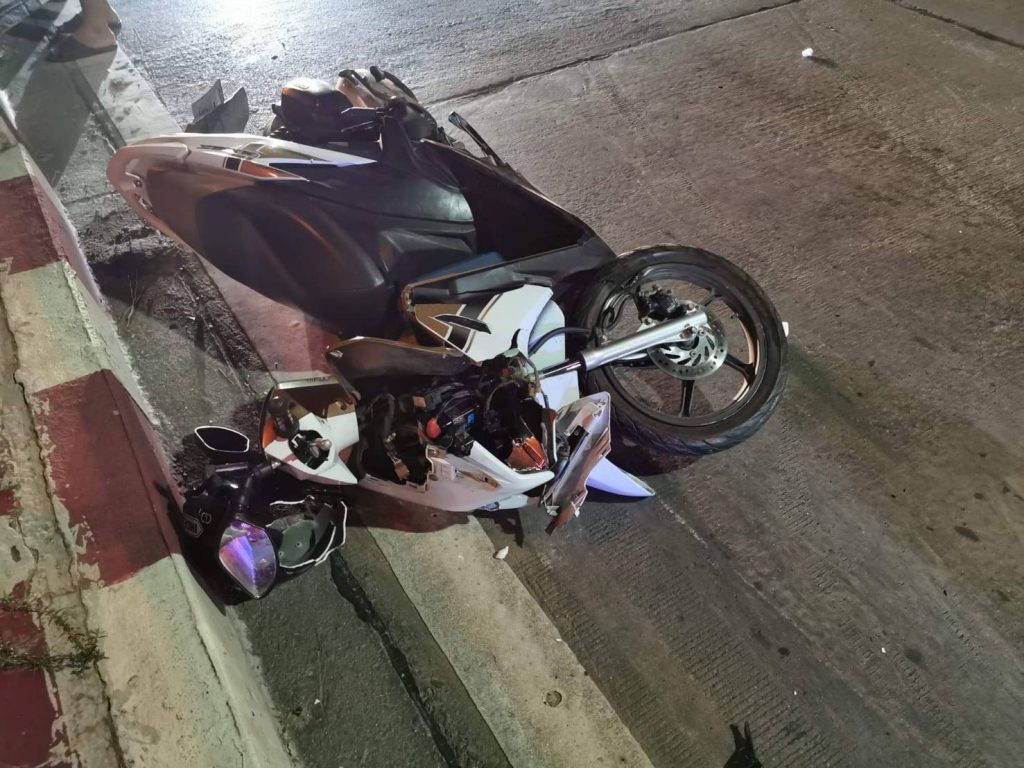 Police say that at 2.30am on the night of the 26th February along the Second Ring Road at Buak Krok Srivilai Intersection a car was seen driving at speed and ramming into two motorbikes which were riding along the road heading out of the city.
The car first hit the back of one motorbike, sending its driver into the pavement where he hit his head and died. There were also signs that he may have been run over by the car as well. The car then hit the second vehicle sending it reeling into another motorcycle, injuring two persons. The car's make and colour are unknown but police say that they are confidently tracking it on CCTV cameras and will announce an arrest the moment they find it.
The deceased, Patra Sitisarn, 28, was from Phayao Province.