CityNews – On the morning of last Saturday, March 28, officials from the Anti-Money Laundering Office (AMLO), police, and military, raided a house in Mae Rim's San Pong sub-district, Chiang Mai.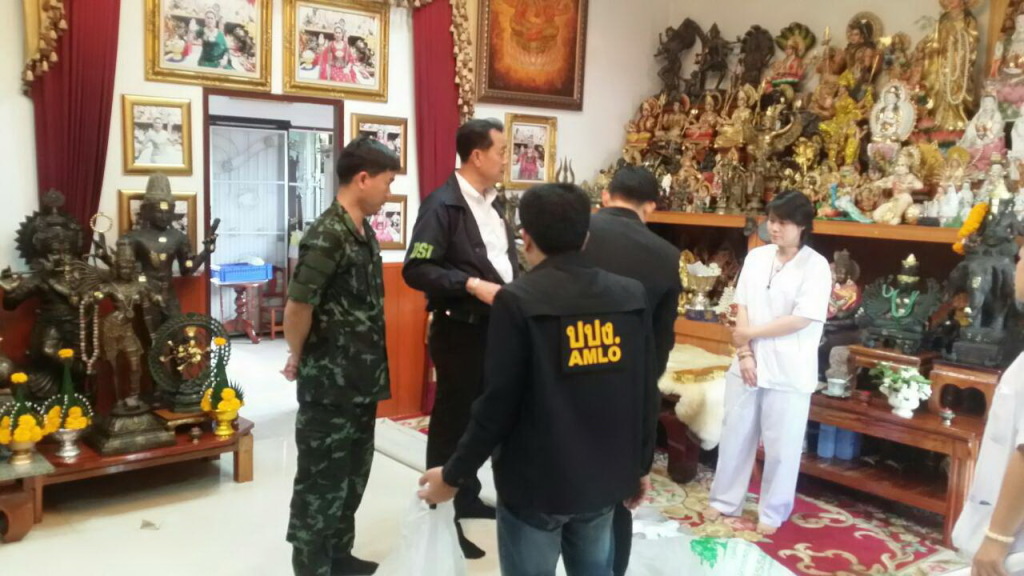 The house is owned by Patumporn Butsri, a local psychic.
The officials received a tip-off that Patumporn is a friend of Supachai Srisupaaksorn, the former president of the Credit Union Klongjan Cooperative. Supachai was accused of embezzling the cooperative's money. Officials believe Supachai and Patumporn had been working together from 2012 – 2013.
The officials sequestrated around 40 brand-name bags, 7 luxury cars, 5 big bikes, a large amount of gold ornaments, and more. If Patumporn legally owns these items, officials said, the sequestration will be cancelled.
According to Patumporn, she met Supachai only 3-4 times and he had donated some goods to her. She said many of the other goods were given to her by 'believers'.
The investigations continue.​