CityNews – Yesterday morning, Chiang Mai police arrested two suspects (both females) for prostitution and five suspects (four males and one female) for drug trafficking in Chiang Mai.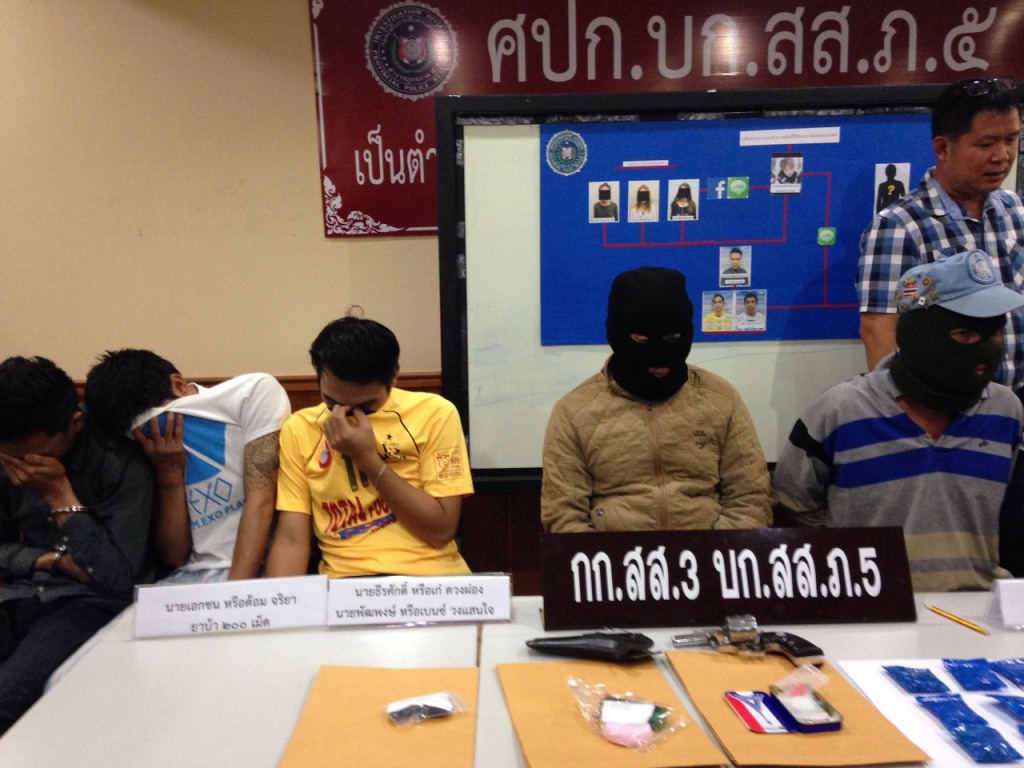 After receiving a tip-off that a woman, later identified as Kanokwan Boonto, was contacting customers via LINE, using Ideazx as an ID name, and Facebook, using the account name Q-idea Aedi, the police began investigating.
On Saturday, March 7, police led a sting operation by offering Kanokwan 6,000 baht for three young prostitutes, ages 15, 17, and 19.
Kanokwan and the 19 year old prostitute were arrested for prostitution. The other two were underage and will therefore not be prosecuted.
After an inquiry with Kanokwan, the police determined she was involved with narcotics as well. The police arrested a man and a woman who were in the possession of 3-grams of methamphetamine, 10 yaba pills, a gun, and six bullets at a hotel in downtown Chiang Mai.
The police also arrested Teerasak Duangphong and Pattapong Wongsaenjai and seized seven yaba pills in another hotel. This led to another arrest of Ekkachon Wiriya who was in possession of 200 yaba pills.
They will all be prosecuted.
According to Police Major General Prajuab Wongsuk, commander of the Provincial Police of Region 5, children may be involved with prostitution due to false online depictions of acquiring large sums of money as well as a dependency on narcotics
The investigations of the police department continue to trace more gangs affiliated with prostitution and drug trafficking.